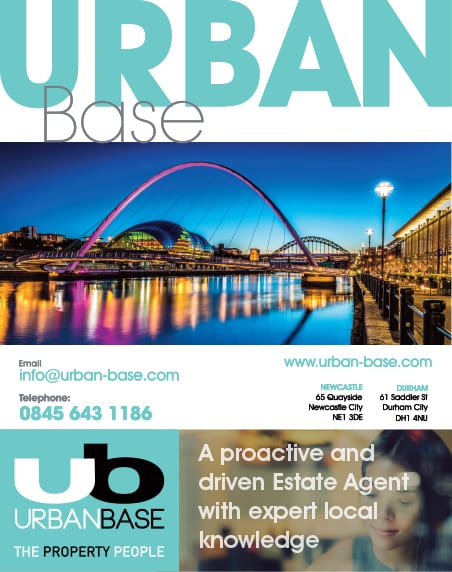 Building new homes is about far more than bricks and mortar. One leading housebuilder believes it's about building communities and helping improve lives.
For Miller Homes, community engagement is more than a box ticking exercise, it's an integral part of the company ethos – and it's prepared to put its money where its mouth is.

The company – which is delivering new homes as far afield as Chester-le-Street, Corbridge and Bedlington – introduced its regional Community Fund in 2022 to help grassroots projects linked to education, wellbeing, the environment and sport across the North East.

The initiative proved so popular and such was the interest – with applications flooding in from charities across the region, keen to bid for a share of the £10k pot – that it is set to be an ongoing annual commitment.

And, following earlier donations in May, Miller Homes has announced its Community Fund is inviting applications in a second funding round for 2023.

Groups, organisations and good causes hoping to be considered for a grant of up to £2,000 have until 25 October 2023 to apply – and follow in the footsteps of a wide range of earlier beneficiaries.

Scout troops and charities supporting young people with life limiting diseases were among those who benefitted from the first funding round of 2023, in May, while eight organisations received a donation of between £500 and £1,000 to help them continue their good work.

They included Washington-based Little Onion Club, which uses gardening activities to bring the community together and promote sustainability, and the Newbiggin Heritage Partnership, which runs the local Newbiggin Maritime Centre.

Other beneficiaries included Durham's Laurel Avenue Community Association, Ringway Primary School at Choppington and the 2nd Herrington Scout Group HQ from Sunderland.

Health related charities were also successful, with Newcastle-based FANS (Families1st4Additionalneeds), which supports people and their families dealing with autism and other neurological conditions, Tyneside Women's Health and The Nicole and Jessica Rich Foundation were also among the beneficiaries.

The latter was set up by the parents of Newcastle youngsters, Nicole and Jessica Rich, who were both diagnosed with the life-limiting Batten Disease.

The family set the charity up to raise awareness and to support research.

And the largest payment went to Byker-based organisation, Tyneside Women's Health to help the group continue the delivery of its Sunday Lunch Group.

The group, which meets fortnightly when other services are closed, provides a "vital space for women who would otherwise be alone on weekends," said chief executive, Elaine Slater.

"The main purpose of the group is to reduce social isolation, enabling women to access light touch mental health and peer support.

"The donation from the Miller Homes Community Fund will allow us to continue to provide this vital service," she said.

Miller Homes sales director for the North East, Aisling Ramshaw, said the Community Fund "is our way of supporting the people and good causes of the North East.

"We build houses for people – and those people matter to us," she said. "We want to see them, their families and their communities thrive – after all they are our communities too.

"Our Community Fund is there to help, so we would urge any grass roots projects linked to education, wellbeing, the environment and sport which haven't already applied to do so now – it could make all the difference to them."

Applications for the second round of funding close on Wednesday 25 October, after which donations up to a maximum of £2,000 will be awarded to the successful applicants.

To make an application to the Miller Homes Community Fund visit www.millerhomes.co.uk/corporate/ community-fund