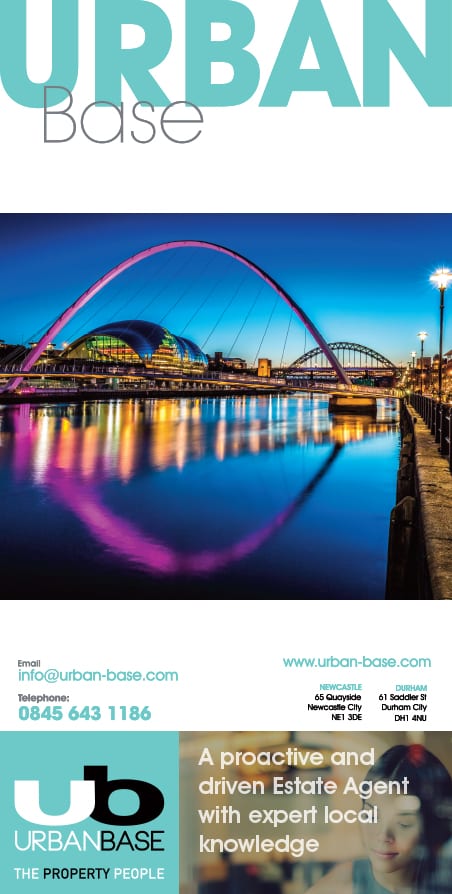 Leading North East property agent Bradley Hall is preparing for continued growth in 2017 in anticipation of a buoyant regional property market.
The company is recruiting and looking to expand its commercial property team along with its regional network of estate agency offices.

Bradley Hall is building on strong foundations after enjoying a strong 2016 with a record breaking number of commercial and residential deals and growth in property management services.

In January, this year the company announced the strengthening of its residential management team and the creation of Bradley Hall Residential Ltd.

Matt Hoy has been promoted from Northumberland area manager to an equity director of the new company. He will oversee all residential matters, operating between the branch network currently based in Alnwick, Morpeth, Gosforth and Durham.

He will report to the main BH Group board of directors led by managing director Neil Hart and including directors Peter Bartley, Richard Rafique and Geoff Davis.

At least two new posts will be created within the estate agency offices to handle the growing level of instructions and general demand.

Neil Hart, MD of BH Group, said: "The changes will have no immediate impact on customers but do reflect a commitment to growing our estate agency business which will ultimately mean we'll offer customers greater coverage across the region, with a larger team to handle enquiries.

"In recognition of his excellent work to date we have made Matt Hoy a director with immediate effect. He will lead on all matters residential.

"Elsewhere, we intend to create extra posts within the estate agency offices as part of our overall plan to build the workforce within BH Group to around 50 people in the next 18 months."

Growth in British house prices picked up speed for the second month in a row in December, helped by a shortage of homes to buy, mortgage lender Halifax reported. House prices have risen more slowly since the shock decision by voters in a referendum last June to leave the European Union but surveys by Halifax and rival lender Nationwide have shown them holding up in late 2016. Price increases are likely to continue in 2017 but at a slightly reduced rate.

Bradley Hall is intending to grow its branch network within the next 12 months and is already considering further branch openings in Northumberland.

"We see 2017 as another big year for all at Bradley Hall; as we continue to secure greater market share and present a strong property services brand to the region," said Mr Hart.

Bradley Hall currently manages over 600 residential and commercial properties for clients, along with a rising rent roll of over £5m per annum. An expert team, led by Neil and fellow director Peter Bartley, are highly trained to offer specialist services to clients including property and asset management, accounts and facilities management.

The past year included many milestones for Bradley Hall. These included the launch of a financial services subsidiary, BH Financial and BH Mortgage, which have both gone from strength to strength. At the end of the year, Bradley Hall moved to new, larger premises on Hood Street to accommodate further growth.

Bradley Hall offers a full range of property services including valuation, commercial and residential agency, property management, business sales and disposals, acquisitions, rating appeals and town planning, as well as financial services.