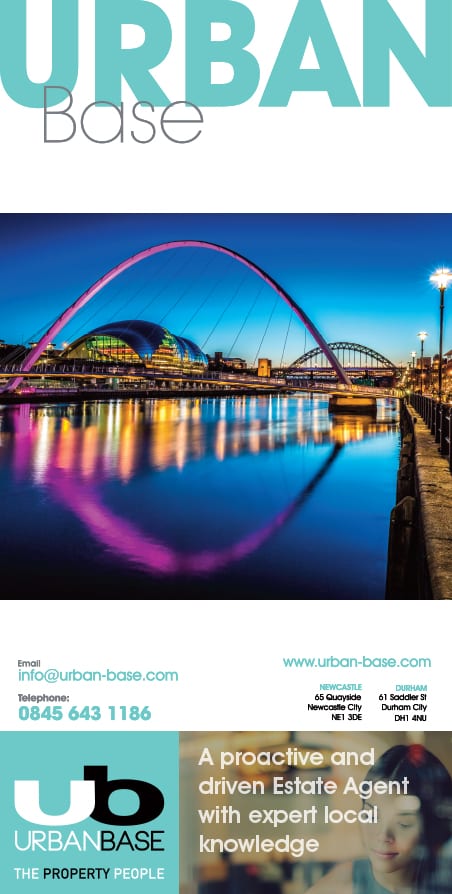 Leading North East chartered surveyor and property agent Bradley Hall has experienced a year of impressive growth, resulting in a recent move to new, bigger head offices at Greys Monument. Bradley Hall Managing Director Neil Hart comments on a great year for the firm.
The past year has included many milestones for us at Bradley Hall. We saw the launch of BH Financial Services and BH Mortgage Services, which have both gone from strength to strength; we opened our fifth residential office in Morpeth, and we recently moved to new, larger premises on Hood Street to secure more office space to accommodate further growth.

During this time of substantial growth for the entire company, we noticed a rise in demand for our property management services, prompting us to revise our systems to accommodate our growing client base. We enlisted trusted real estate software providers, Qube Global Software, to install a brand new state of the art system to support the expansion and make our IT systems even more efficient.

We are also expanding the Bradley Hall team and have appointed a senior property manager to oversee the increase in property management. We have appointed a new accounts assistant and property accountant to ensure our clients' needs are met.

Bradley Hall currently manages over 600 residential and commercial properties for clients, along with a rising rent roll of over £5m per annum. Our expert team, led by myself and fellow director Peter Bartley, are highly trained to offer specialist services to clients including property and asset management, accounts and facilities management.

When executed by experts, effective property management can have a significant and positive impact on your rental properties, resulting in a largely effortless profit once the original investment has been made.

The financial side of property management can be the most challenging for those who aren't industry experts, which is why we have expanded our accounts team to assist with the monetary side of property management. It can be easy for non-professionals to miss details when compiling information to complete a VAT return. Our expert team ensures all income and expenditure is taken care of as well as liaising with accountants.

The Bradley Hall team work with clients to agree and deliver a clear plan for maximising the return from your property with asset management plans, designed specifically to manage your property or properties in a business-like manner, with tactics to ensure every aspect is covered.

Another factor which property owners often appreciate is that a professional property manager will ensure a better quality of tenant. When screening tenants, we know how to analyse applications and spot any key warning signs. Experience provides us with the tools to pick out a tenant who will take care of the property, resulting in less wear and tear, as well as the ability to choose reliable tenants who will consistently pay rent on time. Our team also conduct rent renewals with tenants to ensure they rent the property for a longer period, leading to shorter vacancy cycles and more profit for investors.

These are just some of the benefits and reasons why our property management services are growing in demand. If you would like to have a conversation with one of our expert advisers on how we can help you, please contact the Bradley Hall Hood Street office on 0191 232 8080.