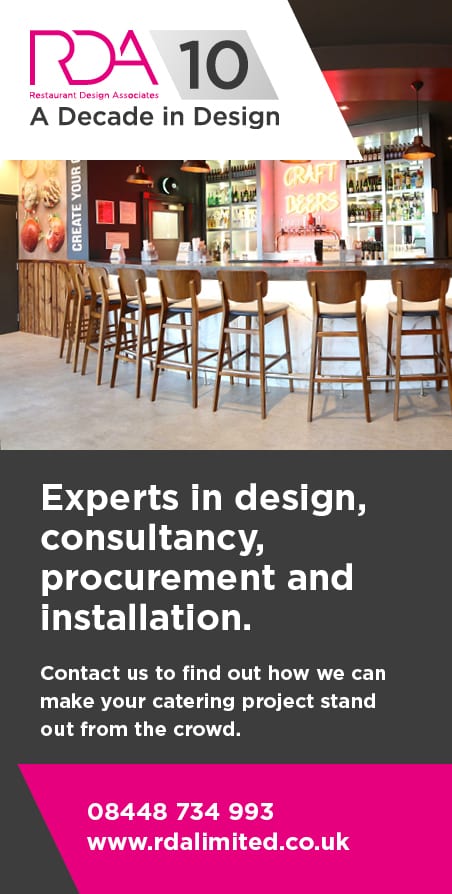 By Michael Grahamslaw Having an important business pitch South of the Tyne early one morning, I decided to hole up for the evening at the Holiday Inn Washington. This longstanding North East Hotel has always been a firm favourite of mine and caters well for the discerning business traveller.
Of course belonging to a stable of impeccable credentials, the hotel offers both comfort and luxury and continues to go from strength to strength under the astute management of Paul Mandeir. Located just a stone's throw away from the A1's junction 64, the hotel is easily navigated and acts as a great basecamp from which to explore all of which Tyne & Wear has to offer.

Eager to avoid the teatime rush, I'd got down there nice and early was pleased to find a host of business facilities on site. The 5th and 6th floor executive rooms are all tastefully furnished and are also very well equipped which enabled me to play out the remainder of my working day.

My bolthole for the evening would include; a large writing desk, free high-speed internet, a flat-screen plasma TV (a man needs some background freeview entertainment), a comfy office desk chair (needs must for my dodgy piriformis), a modern-spec power shower and also enough tea and coffee to satisfy one media hack's latent caffeine addiction. Just the job.

Thoroughly content, I beavered away for a highly productive couple of hours before deciding to grab a bite in the hotel's in-house restaurant. En route, I bumped into aforementioned GM Paul, who also clocking off, joined me for a swift pre-dinner sharpener. (Birds of a feather and that)

Paul told me how the hotel continues to do well but also about their support of local charity Greenfingers. The charity supports children who use hospices throughout the UK by creating magical outdoor spaces where they can relax and play with friends and family. Nominated as their charity partner until 2019, The Holiday Inn work closely with Greenfingers and unwaveringly support with fundraising events like cake sales, accumulator challenges and charity golf days. Together they hope to make a real difference to children and their families in local communities. What a great story.

"Traders" the hotel's very own eatery is a lovely bright and airy dining room where guests can enjoy modern British cuisine alongside international comfort food favourites. You get the choice of both the a la carte and the lounge menu and guests are free to mix and match as they fancy.

This was classic hotel fayre at its very best and I was seemingly spoilt for choice, settling in the end on the Tandoori chicken salad followed up by the obligatory 8oz Sirloin steak with peppercorn sauce and all requisite fixtures and fittings. As I knew from my recent Sunday lunch review, the food at the Holiday Inn is wholesome, tasty and wonderfully nourishing which was very much the case again here. In addition, the service was incredibly friendly and attentive throughout. There's a great team ethic underpinning the whole place which is a real credit to Paul.

Totally replete, I retired back to my quarters to have a quick browse of the papers before settling down for a serene night's sleep. The following morning, I practically leapt out of bed and bounded downstairs because as you may know Holiday Inn do one of the finest breakfasts in all the land. There's a broad selection of cooked items on the buffet alongside a range of continental classics, fresh baguettes and buttery pastries. Everything is uber-fresh and delicious and really provides a nice ballast for the day ahead.

Though it may not be your immediate choice, The Holiday Inn Washington has an awful lot going for it. If, like me, you're a travelling business executive or you're simply looking for a change of scene, this hotel is a quality outfit which cannot be overlooked.