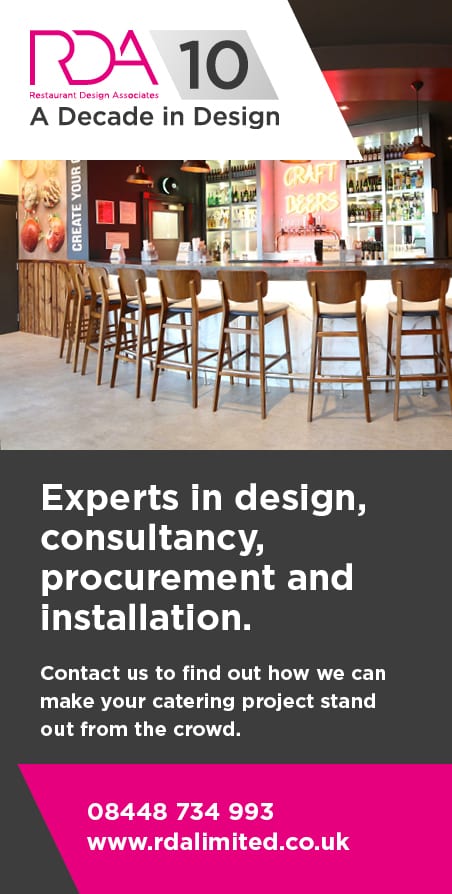 Michael Grahamslaw heads to Gosforth High Street for a sterling Sunday lunch
The café serves food from morning til moon with a stylish offering of salads, sandwiches, soups and paninis available, before the dining area morphs into an intimate bistro specialising in burgers, steaks and tapas. In addition to this, they also do a fabulous Sunday lunch as I discovered on a recent visit.

The dining area has a lovely leisurely vibe to it and boasts some pleasant views over a leafy and upmarket setting. Slick marble surfaces lend panache whilst some chunky table booths offer a great spot to kickback and recline. The staff are all smiley and super-friendly and a great easy-listening Sunday soundtrack further augments the casual mood of the place. Both Lisa & I remarked what a great venue this is to stage Sunday Lunch as whilst the atmosphere is a casual one, the food is still of an exceptional standard. Perfect then for a relaxed weekend repast.

The range of dishes available arguably transcends basic café fayre and we kicked off with battered king prawns and deep-fried calamari. Presented in some trendy earthenware these looked great and tasted even better with a sassy sweet chilli dip and some zesty lemon mayo providing terrific accompaniments.

In addition to traditional roasts there's also some eye-catching seafood and vegetarian options. Not wishing to deviate from social norms however, we both chose the silverside sirloin of beef which was thinly sliced, melt in the mouth tender and cooked to our own particular preferences. The meat came smartly presented on a bed of both roast and mash potato whilst a grand settee of a Yorkshire pudding sat atop completing this pretty picture. Steamed vegetables consisting of carrots, broccoli and green beans all cooked al-dente were housed next to us in a huge tureen and proved to be deliciously crunchy. Café No.95 draw upon only the best seasonal produce so it was no surprise that there was a real freshness and vitality to the ingredients. Lovely jubbly.

Those on summer diet regimes should look away now. Chalkboards adorn the walls of the café telling of the latest deserts and sweet treats and inevitably both Lisa and I fell spectacularly off the diet wagon! Both served with vanilla ice cream, the unabashedly calorific Mars Chocolate Brownie and an epic slab of banoffee pie provided a memorable table-tapping finale. Well, it was a Sunday!

Now offering a superb Sunday Lunch, Café No.95 is a venue with an awful lot going for it. The café is a huge asset to the people of Gosforth and deserves to enjoy continued success. Quality tucker, breakfast through til dinner, 7 days a week.