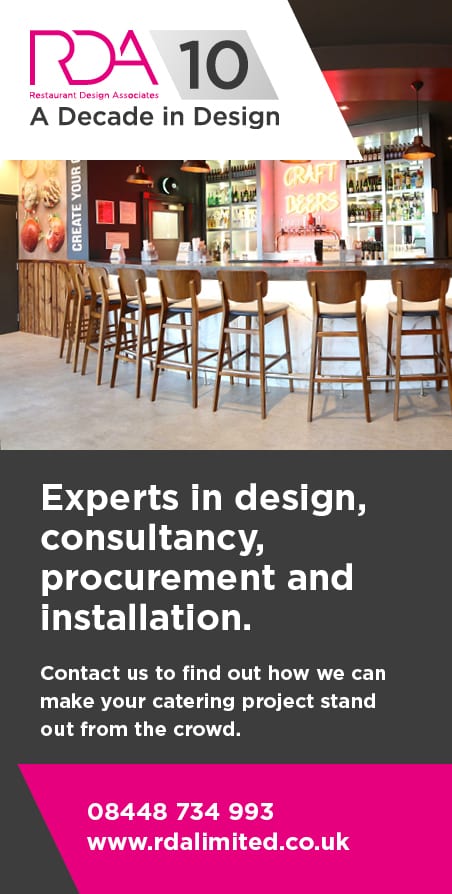 Newcastle in the Sky 2017 may already have made a statement by offering a unique dining experience at 100ft, but it's back on solid ground for the latest news from Tyneside's can't miss event.

As Newcastle's finest chefs continue to sign up to prepare a wide range of cuisine in a setting which many have described as a once in a lifetime experience, a new partner has entered the fray and this time it's not culinary.

The newest addition to the city centre's hotel scene – Motel One Newcastle has joined the party and has become the official accommodation provider of the week-long event in the summer. It all means that those travelling to Newcastle between August 24-29 can take advantage of everything the jewel of the north has to offer both from the skies and the ground.

Motel One Newcastle, on Newcastle's High Bridge only opened its doors in December 2015, but has wasted no time in establishing itself as a favourite among visitors to the historic former walled city, offering a mix of affordability, comfort and modern amenities.

Nick Hogarth, Hotel Manager at Motel One Newcastle says they had no hesitation in becoming part of the spectacular for 2017.

"When we were approached to get on board with Newcastle in the Sky 2017, we were more than happy to agree. We saw the coverage last year's edition gained and were more than impressed, so when we were asked this year there was absolutely no doubt we wanted to get involved.

"It's a special week, and I know I've never seen anything like it before. There's a buzz from the chefs and we have the same sort of buzz already in getting ready for August."

Jacqui McKirdy from The Experimental Diner, the team behind Newcastle in the Sky, says the partnership is one year in the planning.

"Last year we ran the event under the 'Dine by the Tyne' name, we had a lot of interest from outside Newcastle with people from cities such as Leeds, Manchester and even London getting in touch. It got us thinking why not let them enjoy the city to its fullest rather than travelling and going home.

"The agreement with Motel One Newcastle makes perfect sense. They're right in the middle of the city and a short walk away from Newcastle's attractions including the setting of Newcastle in the Sky."