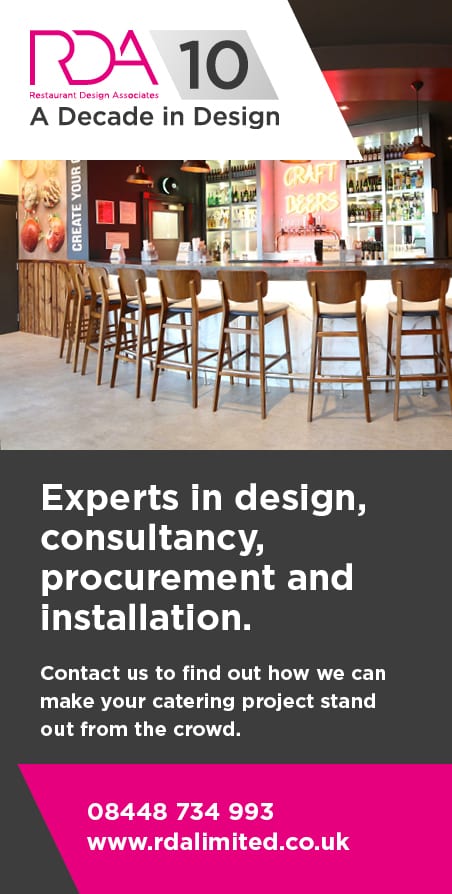 Whilst growing up did you always envision

yourself working in the industry?

Family friends owned a very successful Hotel and restaurant in France and I started helping out at the age of sixteen; I have never looked back since.
Can you briefly outline for the readers your career path to date?

Being classically trained from the Ecole Hoteliere de Strasbourg and further Hotel management schools in Switzerland, I have worked in multiple Michelin starred establishments on the continent. I came to the UK in 96 and worked and managed the successful Barn Again franchise. I joined Eslington Villa in 2009.
Is there a mantra you always aspire to do business by?

Customer satisfaction is always paramount, putting yourself in to their shoes and questioning whether you would be satisfied is a great ethos to live by.
Is it really true that each day offers something different?

Absolutely, no two days are the same. We deal with such a varied public who all bring their unique sets of challenges, this makes this industry exciting and devoid of repetition or routine.
What do you feel is the Eslington Villa's greatest asset?

Our staff, the people who work for us, who always go that extra step to offer a great experience to our customer and that country house feel in the heart of Low fell.

Can you summarize one of your greatest achievement to date?

Maintaining high standards during my career, which in turn enabled me to have the privilege to look after the French President, the German Chancellor and the Dalai Lama.
Which ideas are you currently working on?

We are constantly trying to improve our customer experience, we recently went through a refurbishment phase and continue to develop the culinary journey. Our special events are very popular especially our wine tasting evenings so this will be available for corporate events and we are developing our delegate experience for meetings and conferences.
With various hotels in the region can you outline how you adopt to the changing trends in the hotel industry?

Customer expectations are always increasing, and Eslington Villa having been here for 30 years has had to adapt over that time. We are constantly updating the facilities in the hotel and improving the standards.
How do you relax after hours?

The industry is well renowned for its anti social hours, being a family man at heart I like to spend as much time as I can with my wife and young son. That said I like to keep fit and relax with fencing and surfing when time allows.