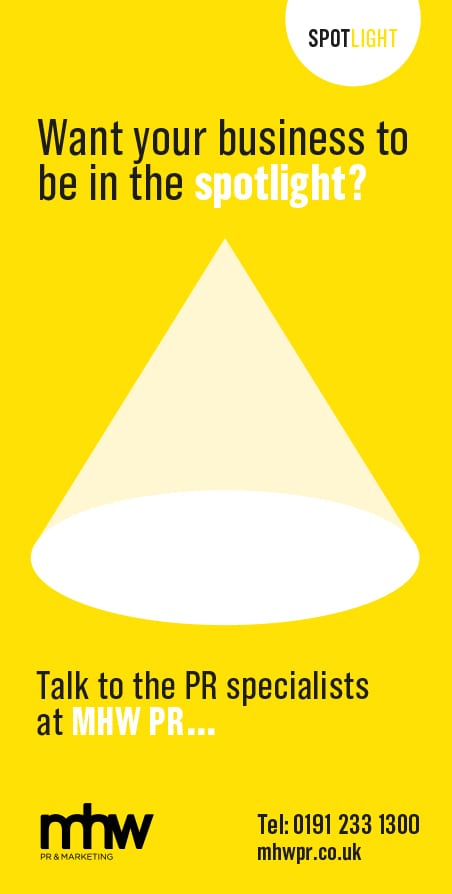 Tell me about your background in business?

I have always worked in marketing, sales and brand management, including for such iconic brands as Phileas Fogg, Land Rover and Jaguar. Before establishing Simply Bows & Chair Covers, I was a director of a national corporate events company, which delivered Blue Chip events around the UK.

However, when the recession hit in 2008, one of our major clients faltered and other businesses began cutting expenditure as part of the downturn. The business closed and that's when I found myself unemployed, bankrupt and a single mum.

I was also trying to stop my home in south Northumberland from being repossessed, but fortunately I made sufficient turnover during the first year of Simply Bows & Chair Covers to start repaying the mortgage.

Now celebrating its 10th anniversary, what was the inspiration for your business?

Whilst organising corporate events, one of the things that struck me was the lack of availability and poor quality of the linen available. I also remembered my brother, who got married a few months earlier, had real problems obtaining good quality table linen and chair covers for his wedding breakfast.

That was my inspiration. I spotted a gap in the market for specialist event linen and chair décor with a creative edge and believed it was a fantastic opportunity to set up a successful business.

Describe what is Simply Bows & Chair Covers?

We provide bespoke chair decor, chair hire, table linen and luxury chair accessories, supported by exceptional quality service, for weddings, private dining and corporate events.

Tell me about how your company has progressed?

I sat down and wrote a detailed business plan that allowed me to secure grant funding from Business Link, which was a huge support. This was the cash injection that allowed me to get started. Using my previous contacts and links with hotels, I had some samples manufactured and targeted the luxury market, visiting all the key hotels in the North East, including Close House, Rockliffe Hall and Doxford Hall to pitch my idea. I created a website, attended wedding fairs and, together with personal recommendations, news of the brand quickly spread. The business really sold itself because what we were offering was so unique and unrivalled. In my first year, the business took 88 wedding bookings, turning over £79,000. After 18 months I was able to employ another person and from that point the whole thing just grew and grew. I then began to receive enquiries nationally and really didn't want to start turning business away. It was then I decided to design my own franchise model and returned to Business Link where I was able to secure another grant towards the process. I now have 10 franchises stretching from Dundee to Wales.

What is your proudest moment with Simply Bows & Chair Covers?

There are several moments which stand out. Receiving my very first order was very memorable, the first hotel who took us on as preferred supplier and selling my first franchise. It's great to know someone believes in what you are doing and the service you provide and, in the case of franchisees, that someone is prepared to pay for a stake in your business and wants to replicate it. I was really proud to be awarded Most Promising UK Business in 2012 at the finals of the British Chamber of Commerce Chamber Award at the Guildhall in London after progressing through from the local and regional heats. Then in 2015 I was named the Natwest Everywoman Aphrodite Female Entrepreneur of the Year. Receiving national recognition is a real affirmation of all my hard work and was a platform to create further interest in the brand and from potential franchisees.

Is there a particular mistake you have made while in business?

And how did you learn from it? When I first began the franchising process, I interviewed a couple who were only interested in copying my business model. I only realised later that I should have got them to sign a confidentiality agreement. It was a lesson learnt and I now ensure everything is watertight as brand protection is really vital.

What is Simply Bows & Chair Covers' USP?

We believe in a high level of customer service and delivering a quality product. I always vowed never to be a jack of all trades. We are specialists and we only work with specialists to provide a highest quality service.

What is the most important part of your business?

Weddings make up the vast majority of our business as people want the very best on such a special and memorable day. One of our franchisees in Lancashire provides a service for 350 weddings a year. We have worked on Hollyoaks star Gary Lucy's wedding at the five-star Mandarin Oriental in London, which was featured on the front page of OK! Magazine, together with a number of high-profile celebrity and charity events. We have even worked with Granada Television dressing sets for Coronation Street on-screen weddings.

Do you live by a certain motto?

We never ever over promise and under deliver. I would rather under promise and over deliver. If you can't do something, tell the client rather than deliver a poor service and stick to what you are good at. That's important.

What are your future plans?

I continue to mentor my franchisees, supporting them and the brand. Personally I have several other projects on the go, including property development. Last year saw the completion of five luxury barn conversions on my husband's farm, which generated a turnover of £2.2million. I worked with the architect and project managed the development as well as handling sales enquiries and viewings. I have now secured planning permission to build three luxury bungalows on another site and will again project manage with particular emphasis on design. In addition, I'm passionate about using my experience and knowledge in business, sales, development and marketing. I've set up a business consultancy to offer a range of mentoring services to individuals and businesses who can benefit from my expertise. I'm also available to undertake non-executive director positions. It really is important to me, sharing hindsight. When I was unemployed and on my own, the Entrepreneurs' Forum was incredibly supportive. After first establishing the business I won a Business Growth Award and received ten sessions of free business mentoring. It was so helpful to brainstorm my ideas. I've been bankrupt, unemployed and started a business from scratch so I've been through all the different processes and have much to offer. It's important to me to be able to share my success. Have you achieved a perfect work life balance?

Mums with kids are still capable of starting a business and doing amazing things. Setting up my own business was the best thing I ever did. My son is 19 now and when I set up the company he was just nine. Before that point I had little time to spend with him and I thought it was wrong. It was very important that my business model was flexible to work around his needs. He's now an equestrian professional. It's been wonderful for me to have been able to support him along the way and give him the time in a way I couldn't if I wasn't working for myself. He has certainly benefitted and I've been able to share in some important milestones in his life. Anyone setting up in business faces the same challenges. It doesn't matter who you are, the difficulties and the opportunities are the same.