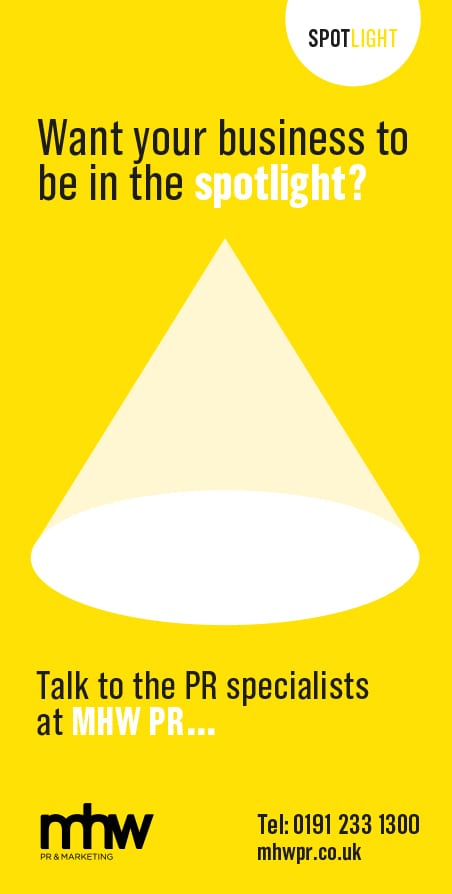 What were your career ambitions growing up?

I had and still have a wide range of interests, so it was quite varied. As a child I wanted to be a vet, mid-teens a fashion designer and then an historical television presenter.

Tell us about your current role?

In my role as Head of Development at Tyne & Wear Archives & Museums (TWAM) I oversee all aspects of fundraising. I'm currently tasked with expanding our supporter base to ensure the continuing success of our 9 museums, galleries, heritage sites as well as the archives and festivals we coordinate and facilitate across the region.

What is your proudest business achievement?

Any achievement has never been managed by me alone, but I have been very proud to work on a number of outstanding and worthy initiatives such as securing the Staffordshire Hoard for the nation while with the Art Fund; being part of the team to create the new museum Open Treasure at Durham Cathedral and to have the opportunity to join TWAM at this interesting time.

How has your industry changed in the last decade?

Where to begin. Technology and innovationcontinues to play a key role in shaping and shifting cultural engagement – through new forms of artistic expression, engagement opportunities, AR, VR & expanding the borders of museums. A key area of focus is funding and the cultural sector has had to adopt more creative as well as commercial approaches to traditional income streams. While this is a real challenge there is great opportunity to build truly unique and long lasting relationships by matching business and individual interests and needs with the expertise of our teams, diversity of collections and range of activities.

What are you currently working on?

There are some really exciting opportunities for TWAM on the horizon, as well as for the region. Bringing great experiences to the region and our visitors through our programming is a key area of focus, such as Dippy at the Great North Museum: Hancock as well as TWAM curated exhibitions such as Enchanted Interior at the Laing Art Gallery.

Tell us about your team?

I am incredibly lucky to have the support of the Development Team, who are all working towards ensuring the long-term sustainability of the region's largest museum service and committed to championing culture across our different income streams – including membership, visitor donations, sponsorship, trusts & foundations, Gift Aid and legacies. Alongside other activity Nigel Merriman is responsible for business partnership and together we are looking for ways in which we can connect businesses to the impact we have on our 1.4 million visitors, over 85% of whom are based locally to the North East and who can access our 9 museums & archives on the most part for no charge.

What is the best piece of business advice you have been given?

People follow people, it is all about the relationships we build.

What advice would you give to your 18 year old self?

Look beyond what you can see.

Who are your heroes inside and outside of business?

I am a big admirer of Richard Evans, director of Beamish Museum and the work he has done to improve and innovate at Europe's largest outdoor museum. Equally Gaye Kirby, Durham Cathedral, for her invaluable insight and support over the past 5 years. I cannot help but be inspired by the artist Olafur Eliasson, he is an excellent example of creating art as a vehicle to voice key issues such as climate change.

How do you unwind outside of work?

Quiet time with a book in hand or reading the Sunday paper in peace or, alternatively in good company enjoying the North East's culinary or cultural offerings.

Favourite Book?

Any of the Icelandic Sagas – Egils & Volsunga Saga in particular.

CD?

Even split between the ethereal Arstidir and country charm of Blaze Folley.