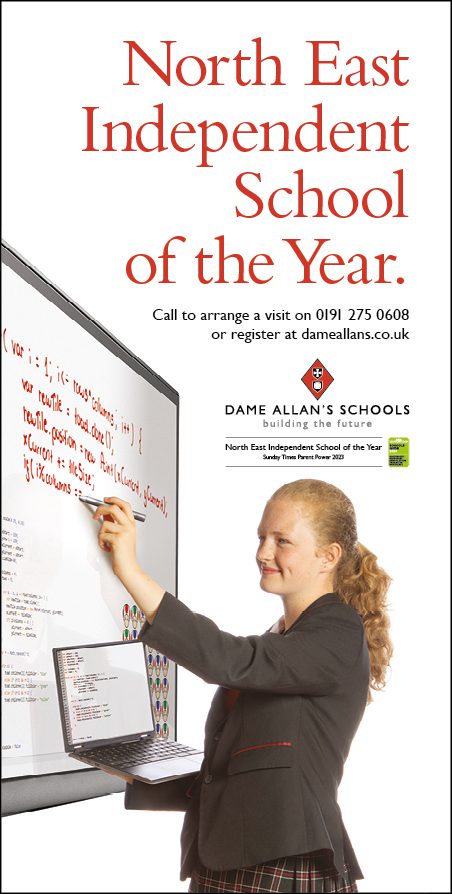 After success last year, Kenton School, a secondary school and sixth form operated by Northern Leaders Trust (NLT), is continuing the provision of free swimming lessons to enrich students' health and wellbeing.
Last academic year, Kenton School developed 179 new swimmers through the scheme, and is predicting to develop over 150 throughout the 23/24 academic year. The lessons will supplement the physical education curriculum by taking place outside of curriculum time at East End Pool in Byker and Gosforth East Pool.

Research shows that swimming is the most popular hobby for children to take part in – surpassing football and dance – yet many children leave primary school without knowing how to swim.

The Swimming Teachers Association has found that one in three children cannot swim, and due to the cost-of-living crisis and ongoing impacts from the pandemic, this is expected to increase to as many as six in 10 by 2025.

Kenton School aims to combat this by offering free swimming lessons to all students. Starting with year 7, students will learn to swim 25 metre lengths as well as mastering essential safety skills.

Due to the cost-of-living crisis, not only can the cost of swimming lessons prevent children from learning how to swim, but the cost of the equipment needed to take part in lessons also has an enormous impact. To ensure that any barriers are removed, Kenton School will provide equipment to all students that need it. Students who receive the equipment are then able to keep it to enable them to continue swimming after they have completed the lessons, should they wish. According to NLT's calculations, the cost per student is approximately £70, making the total funding of the scheme around £10,500.

Head of physical education faculty, Chris McCaw said: "We are delighted to be able to offer all students at Kenton School the opportunity to learn how to swim. It has been so rewarding to see our students significantly develop their water confidence and we are proud to be investing in their health and wellbeing

"Swimming is a full body workout and has positive impacts on mental health and overall wellbeing. It has been proven to maintain self-esteem and increase confidence, as well as reduce anxiety and depressive symptoms. Additionally, the swimming lessons will teach students how to stay calm and safe in the water, which is imperative."

Students learn up to front and back crawl, and how to tread water, which is an incredibly important water safety skill. Drowning is one of the most common causes of accidental death in the UK and is the third highest cause of death in children in the UK. Kenton School's provision of free swimming lessons aims to combat this distressing risk.

CEO of NLT, Lee Kirtley said: "Providing our students with as many opportunities as possible is a huge priority of the trust. Swimming is an enjoyable activity, which has undeniable positive impacts on physical and mental health."

For all enquiries, please contact our main reception between 8:30 am – 4:00 pm on 0191 214 2200.

Contact us through any of our social networks, or via email: kenton.admin@northernleaderstrust.org.

Kenton School, Drayton Road, Newcastle Upon Tyne, NE3 3RU.