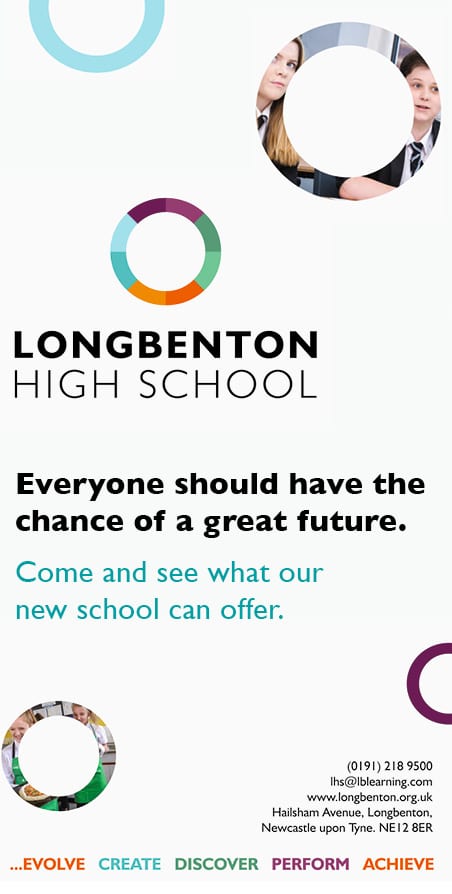 With Northumberland National Park's Sill: National Landscape Discovery Centre opening to the public this summer, its education programme has received a £10k boost from Sir James Knott Trust.

The grant is supporting the development and delivery of The Sill Partnership Schools Programme. The initiative combines classroom learning with a range of workshops connected to nature, history, arts and conservation which are delivered within the National Park by a dedicated team of engagement and education officers.

A pilot of the three-year programme is currently underway with eight primary and middle schools from rural and urban locations across Tyne and Wear and Northumberland.

Sarah Glynn, Sill Manager, explains: "We are delighted to have the support of Sir James Knott Trust for The Sill Partnership Schools Programme. Whilst Northumberland National Park welcomes an impressive 1.4 million people annually, we've also experienced an 11% decline in the number of young people visiting since 2007.

"We firmly believe that a strong and diverse education programme is critical in re-engaging young people with our landscapes. The educational and personal development benefits to youngsters connecting with the outdoors are limitless. It's our aim to use the Park's amazing landscapes to contribute to the curriculum and inspire a new generation of landscape and nature enthusiasts."

Spearheaded by Northumberland National Park Authority and supported by a range of partners and funders, including the YHA and a £7.8 million grant from the Heritage Lottery Fund (HLF), The Sill: National Landscape Discovery Centre, will be a visitor attraction like no other.

Situated in the Hadrian's Wall area of the National Park, it has been developed in partnership with people in the community and will help more people to access and learn about the incredible landscapes, geography and habitats within Northumberland National Park.

In addition to its £10k education grant, Sir James Knott Trust also donated £50,000 to the capital phase of The Sill project.

Vivien Stapley, Trust Secretary, said: "The Trust is a long-standing supporter of The Sill project and is delighted to assist with Northumberland National Park Authority's exciting plans to use its landscape, heritage, and cultural assets to deliver learning and experiential opportunities for young people throughout the region."