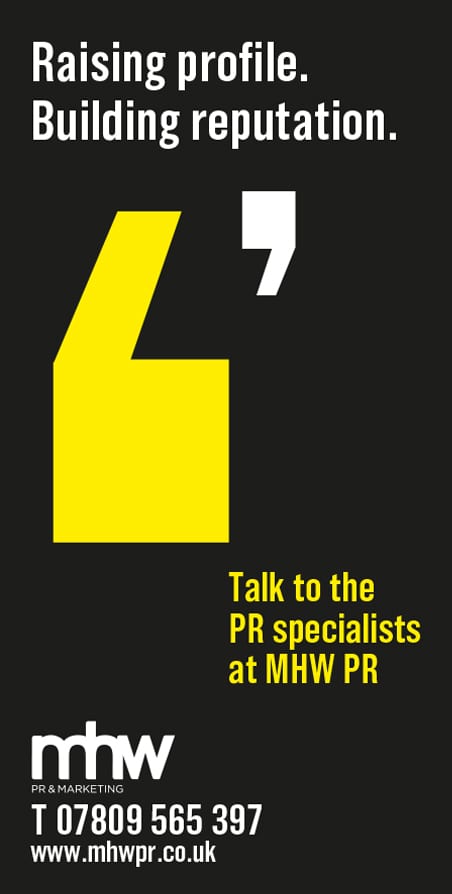 Depending on your age, you will remember your home or office being littered with pieces of tech equipment such as PC, laptop, camera, tape recorder, hi-fi, Sony Walkman, X-Box and calculator. You also had a heap of zero-tech stuff like a diary, note pad, Filofax, road map and photo album.
And then the mobile phone got its act together and went from being a boring phone to a handheld office, sat nav, camera, TV, digital sound and video recorder etc. Today, if you are carrying a mobile phone and a tablet you really don't need anything else.

The only snag is that phones and tablets look very similar. This led to users wanting to personalise their kit. And that was when William Johnson and two of his colleagues came up with the idea of TORRO.

"All three of us had recently bought the latest mobile phones which probably retailed at something close to £700 each, and we wanted to buy a case to protect them," says William.

"The big problem was that the choice was restricted to either cheap and nasty cases or having to go to firms which traditionally only sold high-end clothing but who'd decided to brand their own phone cases which invariably cost nearly as much as the phones. So we decided to do something about it. To start with it was really just an idea that became a hobby. We all liked the feel, look and smell of quality leather so we spent £500 and had some samples made. We also designed our bull's head logo. It was then a case of trying to find a market so we put our initial products onto the Amazon website. We were stunned by the positive response and it was only at that point that we decided to take the plunge, leave our full time jobs and concentrate on building TORRO. Here we are ten years later with a really successful business designing and selling high quality leather goods at sensible prices from our base at Shiremoor on Tyneside to dozens of countries around the world via Amazon and our TORRO. co.uk website."

And, as you can see from the photos, although mobile phone and tablet cases are still a big part of the TORRO business, they have steadily expanded their range of products. COVID-19 has actually seen an increase in sales of their office related leather goods because the pandemic forced people to work from home. If you spend 8 hours a day in a normal office, you might have you own mug and possibly a pot plant or something stuck to the edge of your PC screen. However, if you are working from home, why not have a few touches of quality on your desk like a leather keyboard and mouse mat, or how about a set of leather coasters and a seriously smart cover for your notepad.

If you are golf fan or know someone who'd really appreciate a quality and distinctive accessory, then check out TORRO's leather scorecard holder, yardage notebook and accessory set which includes tees, pencil, marker and pitch mark lifter. It's not surprising to find that the golf range has been incredibly successful in the North American market. By coincidence, their leather is sourced from the USA too.

TORRO's travel range is steadily expanding. There's a passport holder and a travel wallet. The wallet has places for your passport, tickets, additional paperwork and credit cards. There's also a place for headphones. You can even buy a leather sunglasses case. A range of travel luggage is in the pipeline.

"Just as the quality of mobile phones, tablets and laptops has improved, we wanted to give buyers the option of having a case or accessory that was of similar quality but wasn't incredibly expensive due to the name of the fashion brand that it was featuring. We wanted to ensure our products showed that care and attention to detail had been put into the design and manufacture. Everything has to look and feel good while also being durable. I'm delighted to say that the response from buyers has been fantastic. TORRO will go from strength to strength and be something that the North East can be proud of as our products are distributed around the world."

If you've ever been stuck for birthday or Christmas presents, you need to take the bull by the horns and see what TORRO can do for you.