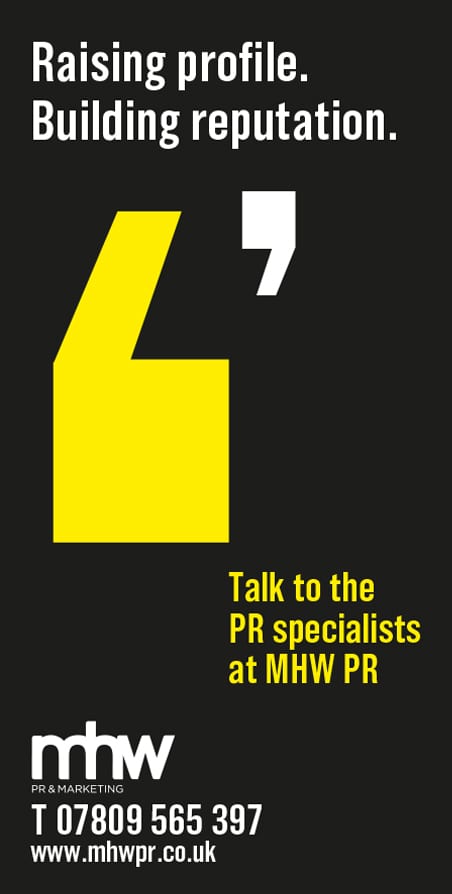 The North's leading Digitech talent agency is changing the game for the sector, making 2020 their biggest year to date. With an upgraded strategy, Ronald James is helping businesses overcome the struggles of attracting highly-skilled tech professionals in the new year.
Ronald James Group is a specialist IT, Digital and Tech recruitment agency based in Gosforth, Newcastle upon Tyne, with offices in Boston, USA. Its tailored digital recruitment-marketing plan is cutting-edge, serving top clients to find the finest professionals for their businesses.

In 2019, the company hit its 4th anniversary with a growing team of over 20 recruitment and marketing experts. Over the years, Ronald James has built a successful series of partnerships with leading tech companies across The North and beyond; each client successfully increasing their talent pool through bespoke marketing strategies that target and engage with top-of-the-line candidates.

Tesco Bank, the agency's latest addition to its extensive client portfolio, has nominated Ronald James to lead their search for tech experts who will join their new tech hub at Quorum Business Park in 2020. It all starts with the correct inbound talent pool.

CEO, James Blackwell, explains: "From what I've seen (speaking to hundreds of business owners and heads of departments), companies with recruitment marketing strategies in place are over 30% more likely to hire greater quality employees". The company found that 70% of job-seekers regard an employer's brand as highly important in their decision to work for them. By correctly marketing clients to the top 15% of candidates, Ronald James brings businesses the best, most motivated talent, decreasing the chances of employee turnover greatly.

Digitech employers are finding it more and more difficult to attract and preserve high-quality talent in their field. After speaking with over 100 business owners in the North East digital and tech sector, the company spotted five key problem areas they were all experiencing:

1. Businesses lacks passionate coders.

2. Holding onto talented developers is becoming increasingly difficult.

3. Hiring costs are increasing.

4. Businesses are struggling to find and attract top developers.

5. Companies are falling behind on projects due to one or all of these issues above.

Ronald James tackles the root of the problem by tailoring clients' candidate outreach to specific engagement points within the sector. With its dynamic, unrivalled approach, the agency forecasts its biggest and most successful year in 2020, continuing to attract tech giants and expanding into the North West with targets of over £2 million.

Want to make your next career move? Get in touch with your CV today: patricia@ ronaldjamesgroup.com

We have roles for developers, testers, analysts, project managers, digital marketers, web developers, designers and MORE!