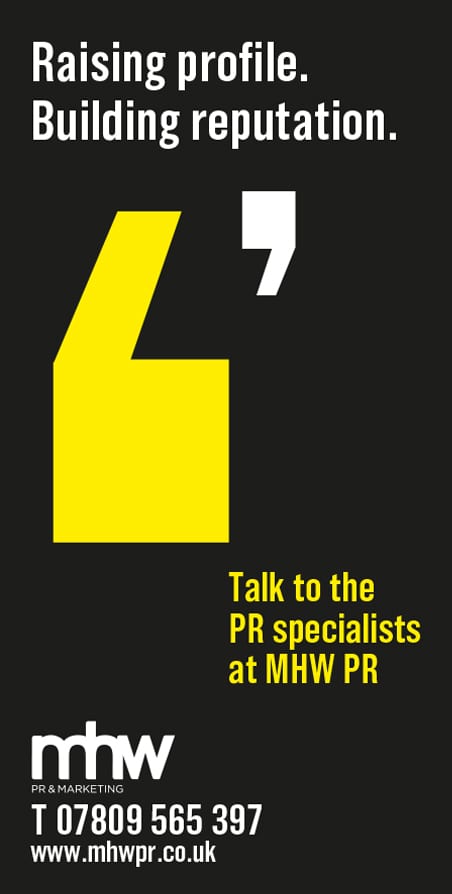 If you look at what makes any company successful, you'd probably say that strong growth upon solid foundations would be a must. You'd want experienced people who knew their product and marketplace, and you'd hope to see an annual upward turn in profits.
Well, as Plastic Mouldings Northern Ltd (PMN) celebrates their 20th anniversary the North East based company is a shining example of a regionally rooted business with the capability and capacity to operate on a national and international scale. PMN was set-up in 2002 by Freddy Bourdais and Mark Rigg and they've grown year on year ever since. Their profits have always been bigger than the previous year. Turnover has increased every year. They've doubled turnover in the last two years despite a pandemic. They've built their workforce to 22 people and they've recently acquired new premises which now gives them 45,000 sq ft at their Bishop Auckland site.

"Mark and I both had a background in plastic moulding and when the firms we worked for were taken over and relocated to the south of the UK, we decided that we didn't want to make the move," says Freddy, the PMN sales director. "We love the area and we'd built relationships in the industry, so we decided it was the optimum time to set up our own company. We made the investment into Plastic Mouldings Northern Ltd and developed and grew our core product base as well as specialising in areas of expertise with key partners."

"Connections and collaborations have been key to our growth. We heavily invest in building relationships with our customer base and have built up many strong relationships over the years with key personnel, who have themselves progressed and moved to other firms like McLaren, Bentley, Rolls Royce, Jaguar, JCB and BAE Systems. We kept in touch and thanks to our reputation of innovation and supplying high quality products, we began working for their new companies also, on a national and international basis. In addition, we have an established sales team operating across the UK, this means we are able to offer a quick service and response time to customer enquiries thereby building in-person connections and relationships further."

So, what exactly is it that Plastic Mouldings Northern Ltd (PMN) are doing so well at producing?

With over 150 years combined experience in the field, Plastic Mouldings Northern Ltd predominantly produce plastic formed parts, across industries including the automotive industry, defence, aeronautical, medical, precision engineering and food. Their product range is extensive, and their capabilities and innovative techniques are vast, supplying high quality and often very intricate moulded parts. PMN have built up a prominent reputation across the manufacturing sector and supply clients nationwide and internationally, with recent client contracts established to Australia and New Zealand.

They have also taken the opportunity to diversify. Plastic Mouldings Northern Ltd are now the only stockist of new plastic containers and pallet boxes in the North East. They are also the largest dealer of reconditioned pallets in the UK and are at the forefront of providing a more cost-effective and yet still durable option for customers. They also partner with the French firm, JOUPLAST®. PMN holds the exclusive contract to distribute their adjustable risers (which ensure decking and paving slabs sit even) across the UK and Ireland. Their products are stocked by Homebase and Wickes and turnover in this product alone was over £1m last year.

Needless to say with the continuous and strong growth trajectory at PMN, owners Freddy and Mark have taken the decision to further expand the senior management team and have recently appointed a General Manager, Katharine Elton, to further steer growth and development.

The company is a perfect example of how any business should be run. The first twenty years have been a story of immense success for Plastic Mouldings Northern Ltd, a company with a strong regional base at its heart but with a national and international presence across the industry. With further growth and development in the pipeline it's clear to see that the company is shaping up for an even greater future – and most definitely one to watch!