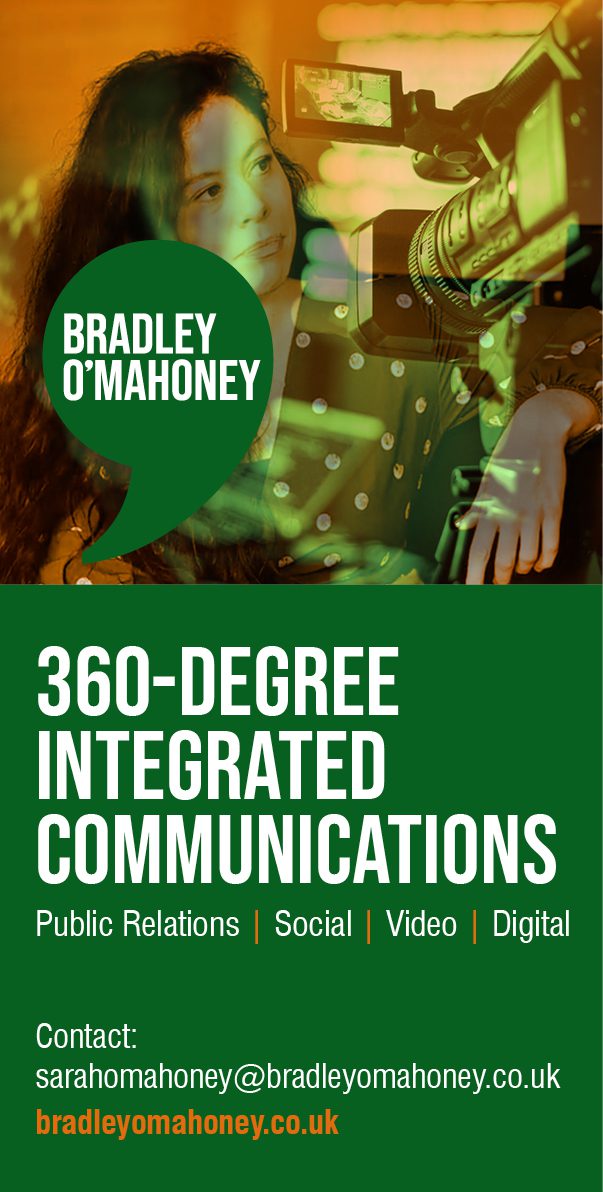 Need to shed some light on your HR? Get switched on to Oculus HR. When it comes to HR, you can't beat experience...and preferably lots of it.
Thankfully that's what you get with Oculus HR as this month will see them reach their 10th anniversary.

But that's not the whole story.

Leading from the front is Louise Kennedy…she's been working in HR for 23 years and is one of the most respected people in the business.

"During those 23 years, I think I've helped every type and size of company you can imagine," says Louise. "I've worked with multi-nationals…I've worked with single person businesses. I've worked in all sectors including automotive, manufacturing and engineering as well as with GP surgeries and software firms.

It was 10 years ago that I decided to take the plunge and setup my own business. I've loved it and now have a vibrant team working with me. I'm also growing the team and can welcome Claire Dodds on board. Claire's been working with Oculus on a part-time basis for just over a year, but she's now joining us full-time.

We're particularly busy helping growth businesses. Some of them are established firms who want to move to the next level, while others are fairly recent start-ups who are still finding their feet. We help these firms grow by providing them with flexible, innovative and trusted best practice HR support and advice, as well as full benefit of our knowledge."

It works too because Louise and the Oculus team constantly collect awards, the latest of which have been Best Small Business at the Women Inspiring North East (WIN) Awards 2022, and Highly Commended Best Independent Business at the Sunderland Echo Business Excellence Awards 2022. Praise indeed.

Louise also speaks at business start-up events about her journey to Oculus HR and is one of the founding producers of the North East's Annual International Women's Day Conference. She's even had time to launch a series of podcasts.

"The latest podcast is looking at my 10 years with Oculus HR. I call it Real World HR because it gives companies and individuals an insight into how HR works and what they can expect from an HR company. It really is a case of putting the 'human' bit into Human Relations. We use real world examples and focus on real people and real businesses and take the listener through real problems that those individuals and firms have faced and how we devised tailormade solutions. We're also going to provide a series of free master classes whereby people can try to resolve their own issues, these will be available on our YouTube channel.

"We've had some clients since day one and it's been fascinating to see how they've changed and grown. We use some of them in the podcasts because it provides a really good example of what new and established firms can expect as their business grows. Some firms need a lot of support… others only need us when they have an issue. That's why we offer a selection of options as to how firms can use our services here at Oculus. Some clients are on a retainer where we become their outsourced HR team. Other clients are with us on an ad hoc basis where we operate as a consultancy, providing support and advice when it's needed.

When any company takes on an employee, there's a raft of boxes which need to be ticked…many of them are a legal requirement. Oculus offer a New Starter Pack, where you will have access to a whole range of advice and support, contract of employment, policies and much more, giving you peace of mind that you are legally compliant from the offset.

The best idea if you are unsure as to whether you need help with your HR is get in touch with Oculus HR and take advantage of their free HR review. They'll check your policies and procedures and they'll shine a light to point you in the right direction.