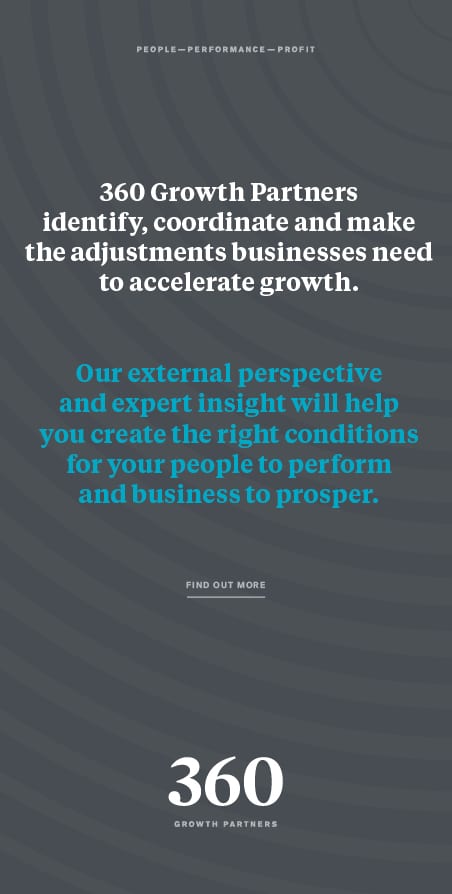 Ten years ago, Dr Darren Cannell and Dr Andy Stafford decided to set up their own dental practice in the centre of Newcastle. They were looking for somewhere that would allow expansion and also provide them with sufficient space to do something different.

They spotted the Grade II listed building in Old Eldon Square and, even though the upper floors wouldn't be needed to start with, they moved in and set about creating a dental revolution.

Fast forward ten years and the entire building is now a hive of activity with all five floors of the building in full operation. The doors opened in 2007 with just five members of staff; now the practice has over 25 qualified team members ranging from patient coordinators to a triple disciplinary specialist and is a showcase for the latest digital technology, most of which cannot be found in the region.

"We wanted to move dentistry forward," said Darren. "We didn't want to open just 'another' dental clinic; we wanted to offer something different and, yes, we wanted to be the best. We can now offer the very latest technology to patients…and we're doing it in Newcastle."

There's no doubting that Andy and Darren are a couple of technology fanatics. They travel the world to bring the latest gadgetry to Newcastle. Due to their knowledge in the ever evolving world of digital dentistry they have become recognised dental trainers and are regularly invited to deliver courses to dentists in the Middle East. In the background and in addition to the obvious dedication to developing their Practice, they have both committed to further post-graduate education and have each achieved Distinctions at Masters level in restorative and aesthetic dentistry.

Being at the cutting edge of the digital revolution enables the Cosmetic Dental Clinic to offer its patients unique, efficient, precise and more comfortable dental solutions.

For example, The Cosmetic Dental Clinic is one of only a handful of practices in the UK where CEREC treatments are available. This very impressive computerised kit has enabled Andy, Darren and their team to provide single visit dentistry. Using on-site equipment crowns, veneers, broken teeth and teeth filled with unsightly metal fillings can be redesigned manufactured and restored with tooth coloured ceramics under very precise control.

There is no need for several visits. Everything is done in one appointment. This has been a huge hit for the busy business people of the North East, keen to preserve and enhance their teeth with accuracy and efficiency.

The Cosmetic Dental Clinic is also one of very few practices in the North East which has its own CBCT bone scanner which when incorporated with the clinics digital hard and soft wares enables the clinicians to precisely plan and place dental implants with optimised predictability and patient safety.

Are you happy with the shape and alignment of your teeth? If the answer is no, then The Cosmetic Dental Clinic has another piece of wizardry which will transform the way you look when you smile. For many people, the result is life-changing.

The equipment and technique is known as Invisalign. The Cosmetic Dental Clinic is the biggest provider of Invisalign treatment in the North East and was the first practice in the region to be given Platinum Elite status in 2011. It is also the only current practice in the region offering this treatment with a full digital work flow using CEREC Ortho and iTero technology which scans patients' mouths using advanced intra-oral cameras rather than putting patients through traditional impression moulds which so many find uncomfortable.

You may have seen the practice singled out by the National Press very recently, when the Sunday Times Style supplement told its readers that The Cosmetic Dental Clinic was the place to go in the country for Invisalign treatment.

When you arrive for your first appointment, there will be a discussion about what you would love to achieve. A 3D image is created of how your smile will appear. You will be given an estimate of how long it will take to complete the course of treatment and over the coming weeks, you will be provided with a series of aligners which slowly but surely move your teeth to a more desirable position.

Do not imagine that the braces are like the metal ones you may have had as a child. These are clear plastic and almost invisible.

The best idea is to go onto www.thecosmeticdentalclinic.com and see what Darren, Andy and their team of experts can do for you. If you want to check out the staggering results of their new technology, head for the 'treatments' section. The series of before/after photographs are truly amazing.

Alternatively, give them a call on 0191 260 3688 to arrange an appointment and discover how your world can change.

As the Cosmetic Dental Clinic moves into its second decade, you can guarantee these professionals won't be resting on their laurels. If you spot a news item about a brand new dental procedure, you'll know where to go to find it.

No.2 Old Eldon Square.