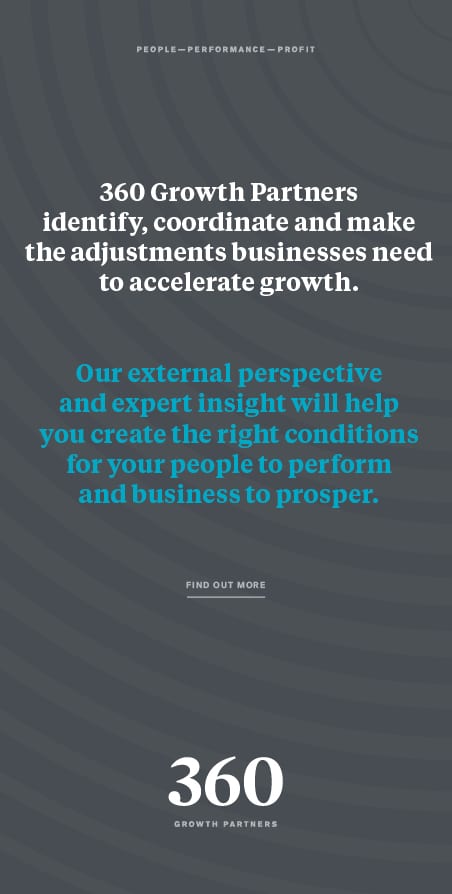 Not long after its industry recognition as a Legal 500 Top Tier employment law firm, Collingwood Legal is once again starting the New Year on an upwards trajectory.
From investment in new infrastructure and skilled hires, through to award wins and an upsurge in new contracts, the team have quickly become established as the employment lawyers of choice here in the North East.

Twelve months ago, Paul McGowan's main goal was to showcase the fantastic work carried out by the Collingwood Legal team in helping clients navigate some of the trickiest aspects of employment law.

Managing Partner of the firm he founded in 2010, he and his fellow Partners Sarah Fitzpatrick and Paul Johnstone were keen to celebrate the talent within their ranks and the positive outcomes achieved on behalf of clients.

"We've grown year on year since the business was established and our success is very much down to a team effort," said Paul. "Within our firm are some very talented individuals and we wanted them to receive the credit they're due for their hard work.

"I had no idea how well that would go though and we're thrilled with what's been achieved."

Within the last year, Collingwood Legal would go on to become a Legal 500 Top Tier practice.

It would also win Employment Team of the Year at the Northern Law Awards, where its specialist employment lawyer Jane Sinnamon was shortlisted for Rising Star Young Lawyer of the Year, in recognition of her exceptional contribution and significant impact to practice.

Both developments have formed a big milestone for the team.

"Much of the work carried out by Collingwood Legal is confidential, which makes publicizing our work quite hard to do," explained Paul.

"When you're dealing with employment law, especially related to disciplinary procedure, it is often critical to keep things between those involved to avoid any adverse reputational issues for either party.

"It means we can have some major wins for our clients but that we can't say a word about them."

What can be publicized however is the firm's great inroads into the education and banking sectors, where clients have been benefiting from the expertise offered by Collingwood Legal's eight employment lawyers.

The practice has also seen an increase in the number of instructions from senior executives looking to leave big roles in large organisations and who need help planning complicated and sensitive exits.

"The business continues to grow and while our heartland will always be the North East, we carry out work nationally and we will continue to push on into different regions and markets," Paul said.

"We are passionately committed to getting the best for the clients we represent and what's lovely is that word is getting around."

In addition to achieving some great outcomes for clients in 2016, there have been other highlights too. Paul Johnstone and Sarah Fitzpatrick were invited to present at the Chartered Institute of Personal Development's (CIPD) annual legal update and the firm is continuing its joint training arrangement for mock employment tribunals with ACAS.

"Basically we are incredibly lucky because we're doing work we love and as well as bringing new clients in, we're retaining those we already have and building those relationships. It's a privilege to work with the organisations, bodies and individuals we now have on our portfolio.