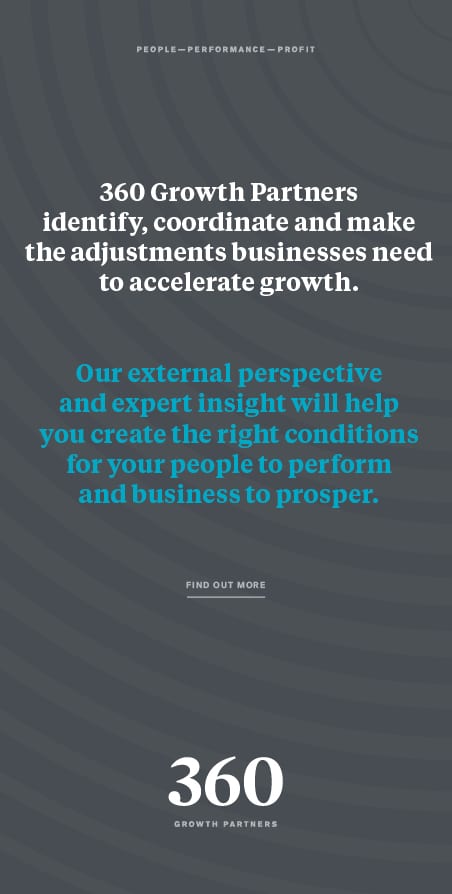 Bryony Gibson, Managing Director of Bryony Gibson Consulting, shares her thoughts on the UK's gender pay gap and why we need to help more women rise to the top in business.
Closing the gender pay gap has found itself centre stage once again following the release of Deloitte's latest salary analysis.

The report concluded that the difference in remuneration stands, on average, at 9.4%, which doesn't come as too much of a surprise. What has got people talking however is, despite all the progress made in recent years, the current rate of change means the UK won't see equality until 2069.

Combine this with the fact that 47% of the UK's workforce is female and the same research discovered no difference in starting salary between sexes, and this is clearly an issue we need to address now.

A lot has been written about the pay gap and a lack of women reaching top management and boardroom positions. And yes, there are a lot of complicated factors that contribute toward this, but in truth, I think many of the issues could be improved if we could just change our outdated focus on the importance of hours rather than impact, and the emphasis we place upon women to be the ones who blend their career with a family.

Most of the professional business women I meet either combine their career with supporting a family, or hope to do so in the future. While the same can also be said for the men, for some reason it never seems to be a conversation we have.

Despite changes to paternity law, the balance of care hasn't shifted and it is women who continue to grow up expecting to make compromises for the privilege of having a family; creating a natural barrier to career progression that most companies see as an impending problem rather than the opportunity it could be.

If you think of it another way: girls consistently out-score boys in almost every subject academically; they tend to be better at emotional empathy than men, generally speaking, so they should make good managers and leaders as this helps to foster rapport and build chemistry; they also often juggle a busy home life with work, keeping many balls successfully in the air. Aren't these exactly the kind of skills you want to see in your staff?

By bringing together different personalities, perspectives and life experiences, you build better teams and the evidence of countless studies suggest that those with more women perform better; so isn't it time we starting embracing the value women can bring to the workplace?

If you can adapt the working environment to make it a more welcoming and enjoyable place for everyone, not just those who work long hours, it would allow more women to thrive at every stage of their career and bring with it huge benefits.

A few simple ways to do this include:

Providing role models and mentoring for women, as this will not only help to inspire them, but will also ensure they believe that they can drive their career forward regardless of family status.

Continue to invest in skills for part-time workers.

Pro-actively celebrate staff who have made a positive impact on the business, regardless of the hours they work.

Take time to get to know employees better and be supportive of their out-of-work commitments.

Offer flexible working conditions.

Trust more. If someone is good at their job and knows what you expect, give them the autonomy to deliver results within your time frame, but in their own way.

It seems strange to me that organisations aren't actively looking to support and encourage women to both rise to the top and have a family. By being better equipped to cater for their personal needs you would not only build strong loyalty in your staff, but it would go a long way to bringing out the best in all of them.