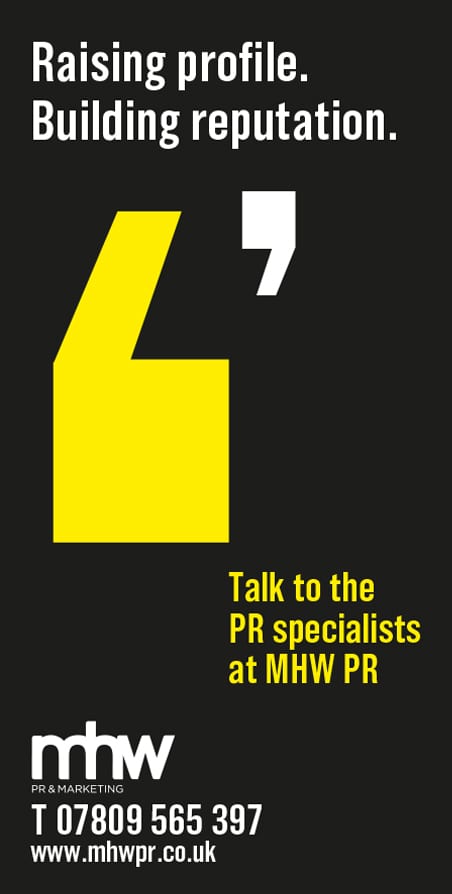 'Cracking the Code' is an online programme developed by Tynemouth-based mindset and elite performance coach Dr Maurice Duffy, aimed at preparing business people to navigate the uncertainty and ambiguity of commerce, as the UK gradually moves out of lockdown.
Sharing the platform with Dr Maurice Duffy, who is a visiting Professor at the University of Sunderland, are Prof John McIntyre, Pro Vice Chancellor (International) at the University of Sunderland, Daniel O'Mahoney and Sarah O'Mahoney of Bradley O'Mahoney Public Relations and international businesswoman and local politician, Karen Lee.

Dr Duffy, said: "We have all watched the events of the last few months unfold and like many people we wanted to make a positive contribution to the unparalleled times we are living in. What we do know for certain is that for a large number of companies things will never be the same as before. One can sense that business leaders are looking at the chaos and wondering how to react. While we are all hoping for a kinder, gentler world, the likelihood is that there is going to be a stampede with cash flow and revenue streams being the only focus.

"Set against this scenario, business leaders need to be prepared. While they do need to plan, our message is that perfection can be the enemy of the good and for the business world we are about to re-enter, it is speed of thought, engagement and action that will be critical.

"Even when lockdown restrictions begin to ease, businesses will need to figure out how to operate in new ways. They will need to win the new customer, accelerate digital and change solutions and bring a new mind set to new challenges. This new crisis management programme "This is the Way"- based on 20 years of research – will assess and stress test organisational preparedness for the chaos that is coming. It will also help identify personal and organisational gaps and how to crack the code of the post-Covid world.

"The programme will explore a 10 point organisational crisis strategy that is shown by research to be the starting point for addressing the crisis we are facing and why implementing this now is so very critical. We have personal experience of how this will play out in future from our experiences in China and South Korea. It will also reveal the crisis leadership imperatives, behaviours and competencies that are critical in order to take advantage of the opportunities within the new normal business landscape.
"For 20 years, we have been tracking leadership capability in 'mega crises', such as the financial crisis and other disasters in business, politics and sport. We have identified a leadership deficit in our assessments of crisis management performance, ranging from failure of imagination, failure in decision making and failure of initiative.
"Through our research, we have identified a series of key indicators that leaders need to possess or embrace, in order to be able to perform effectively in the difficult conditions under which crisis leaders operate. As part of this programme, participants will be asked to take a quick survey to assess their own preparedness for cracking the code of effective leadership and organisation for the post Covid-19 new normal. On completion of this survey, we will compare their results to our top 10% performers from previous crisis and provide you a score on readiness."