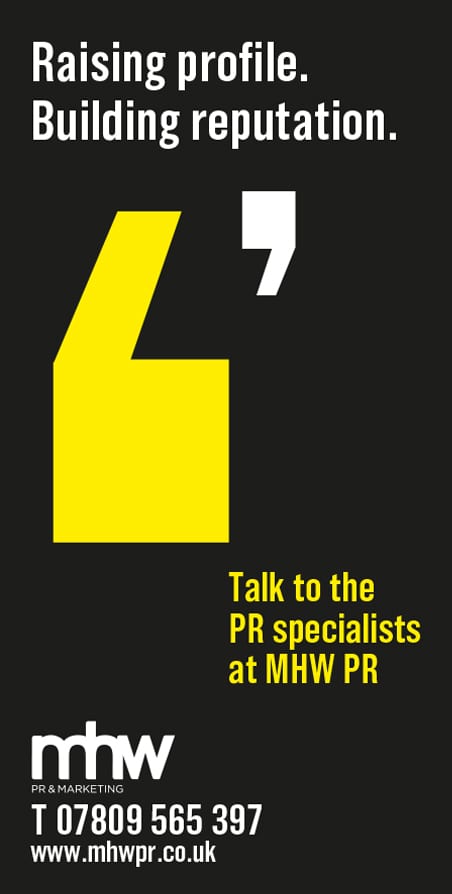 The North East is the home to GB Bank, a new specialist bank committed to boosting economic growth and prosperity for underserved regions of the UK. By offering accessible and bespoke lending products for property developers across the regions GB Bank's ambition is to be the bank of choice for property developments and regeneration in communities that need it most.
At the heart of the bank is its people who bring an abundance of regional knowledge and passion to help turn business property ambitions into a reality. Earlier this year the team officially moved into their prestigious headquarters at 2 Centre Square, Middlesbrough which is home to the bank's head office staff, covering finance, risk, customer management, marketing, human resources, IT, lending, savings and more.

Here we introduce two of the bank's Relationship Managers, Lewis McNicholas and Matt Gray. Lewis and Matt are an integral part of the lending team with extensive experience working in the property finance and lending sector coupled with practical 'boots on the ground' know-how. They appreciate the challenges individual developers are facing and can create bespoke funding options to support unique development needs.

Lewis explains: "One of the reasons I joined GB Bank was the bank's vision and passion to help businesses to grow which will then help communities grow. Whether I'm working directly with the developer or with an introducer I believe working in partnership is the only way we can help them to reach their full potential. We have a unique approach which involves our credit team joining us at customer visits. This means we can get under the skin of each business and understand how the funding supports our customers as well as the individual development needs. Each customer is part of our community, and this is where being locally based really helps. If a customer identifies a new opportunity, we can be on site quickly to really drive forward a positive outcome for the customer as well as the wider benefits to the local economy."

Matt adds: "It is fantastic to be involved in the journey of GB Bank at this early stage and I'm excited to work with local property developers and see building developments progress thanks to our funding. It's all about sitting down and finding out how we can help them. We are constantly looking at ways to support business owners and demonstrate how we can think outside the box. It's all about adding value and not just meeting their lending needs. Our commitment to the future is also incredibly important to us. We will work with developers to offer incentives for sustainable and zero carbon developments and rewards for developers creating local employment opportunities – putting GB Bank at the heart of the UK's property development eco-system."

GB Bank intends to provide property development loans of between £1 million and £5 million, supporting regional property developers, SMEs, and construction companies across the underserved regions of the UK. The bank's ambition is to lend £3 billion over 5 years, building a £1 billion plus balance sheet. It will fund almost 20,000 homes and several million square feet of office space, supporting the creation of over 100,000 jobs. To support GB Bank's commitment to funding sustainable developments for the greater good, the loans are coupled with competitive savings products, directly linked to ecologically sound residential and commercial developments in communities that need them most. For savers, competitive fixed rates will be protected by the Financial Services Compensation Scheme (FSCS).