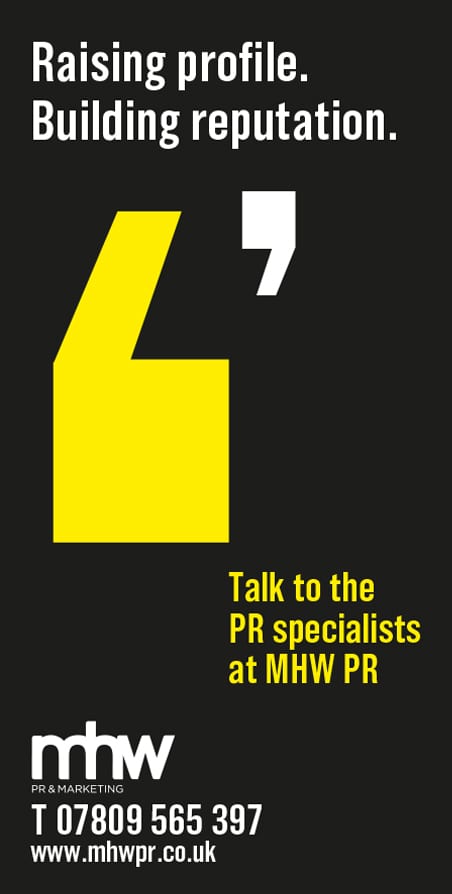 Shaun Sadler, managing director of Jarrow-based, UTS Engineering, has assisted quadruple amputee Kathleen Maher, with a £10,000 donation to purchase bionic arms.
After a sudden illness two years ago, Kathleen, 48, was left battling for her life having contracted pneumonia, endocarditis, influenza B and sepsis. A major fundraising campaign was launched to help her get bionic arms following the amputation of all of her limbs.

Kathleen said: "I am absolutely overwhelmed that Shaun Sadler of UTS Engineering, who I have never met, donated an incredible £10,000 to help me, which means I have achieved the fundraising target of £30,000. I am blown away by his generosity and delighted he heard about my appeal. Two years ago my life was turned upside down, I was a legal secretary working in Newcastle and within the space of a week I was in a coma fighting for my life.

"The result, was the loss of my limbs and I rely on carers who look after me four times a day and my brother, Anthony, who cooks all my meals.

"To be able to have arms means I can do the simple things again, such as brushing my hair and slowly attempt a more independent life. I would like to thank everyone who has supported me, it is so very much appreciated."

UTS, which operates mainly in the utilities sector, is owned by Jarrow-born, Shaun Sadler and employs over 250 staff, the vast majority of whom are from South Tyneside.
Shaun said: "As a Jarrow person I want to be able to give back to South Tyneside, where I can. I heard about Kathleen's fundraising target and immediately wanted to help. She has had such a terrible time but is a real fighter with a determination not to be beaten by life-critical illnesses and amputations. I am delighted if the donation will help improve Kathleen's quality of life and assist her to move forward and gain independence.
"South Tyneside is a close-knit community where people help each other out and I am pleased to be in a position to make a difference to some peoples' lives. The majority of my workforce is from the borough and charitable work will continue to be of huge importance to the business and myself. We are currently looking at different ways to build on our support for those who need it most in our communities."

UTS Engineering has, over the 12 months, donated in the region of £150,000 to charities and worthy causes across South Tyneside and is looking to see how it can support further initiatives given the impact of the Coronavirus on local communities.

Formed in 2001, the company, based on the Bede Industrial Estate, is a keen champion of sports, being a long-term sponsor of Dunston UTS Football club. In the last year, it has made a donation of £4,000 to Bilton Boxing Club, sponsored kit for Jarrow U12 Girls, Jarrow United FC under 15s and Tyne and Wear Athletico under 15s. It has also donated £1,000 per month to South Tyneside Ability FC, which provides disabled football coaching for children, adults, ladies and the visually impaired from its base at Keelman's Way School, Hebburn.