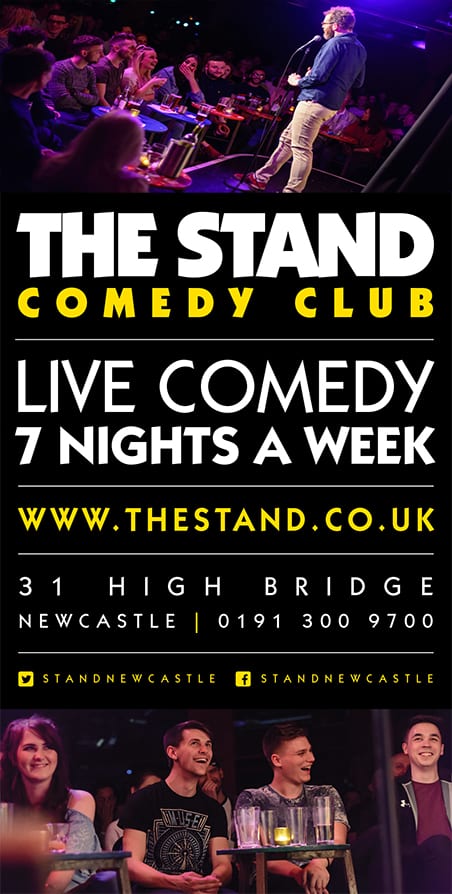 The Grade 1 listed Victorian Tyne Theatre & Opera House turns 150 years old in 2017 and is holding a whole host of special events to celebrate this monumental milestone.
An exciting new exploration of Tyne Theatre history takes place from Monday 11th to Sunday 17th September presented by Twenty Seven Productions. Interactive tours will provide a multi-sensory experience for each limited audience, anchoring the sights, sounds and smells of the building. Hot on the heels of their last successful production, Tyne Theatre Productions return with a grand production of one of the most memorable musicals of all time, West Side Story, running from Wednesday 20th to Saturday 23rd September. Two of the performances will take place on the Victorian Opera House's birthday (Saturday 23rd September).

West Side Story will be another theatre fundraiser, with funds raised contributing to the preservation and future restoration of the magnificent building. Tyne Theatre & Opera House are thrilled to welcome the highly acclaimed National Gilbert & Sullivan Opera Company to join in the celebrations from Thursday 28th to Saturday 30th September with stunning new productions of The Pirates of Penzance, The Mikado and HMS Pinafore. Following the success of 2016's The Greatest Show on the Tyne, Tyne Theatre has once again teamed up with Geordie magician Chris Cross to present the family variety show on Friday 6th October as part of the celebration programme, featuring comedians, circus performers, acrobats and of course magicians.

Last but not least the theatre has joined forces with Customs House to bring Geordie the Musical to Newcastle from Wednesday 11th to Saturday 14th October. Based on an idea by Andy Bogle, this heart-warming story of North East life steps back to 1890, combining traditional Northumbrian songs with the award-winning storytelling skills of Tom Kelly.