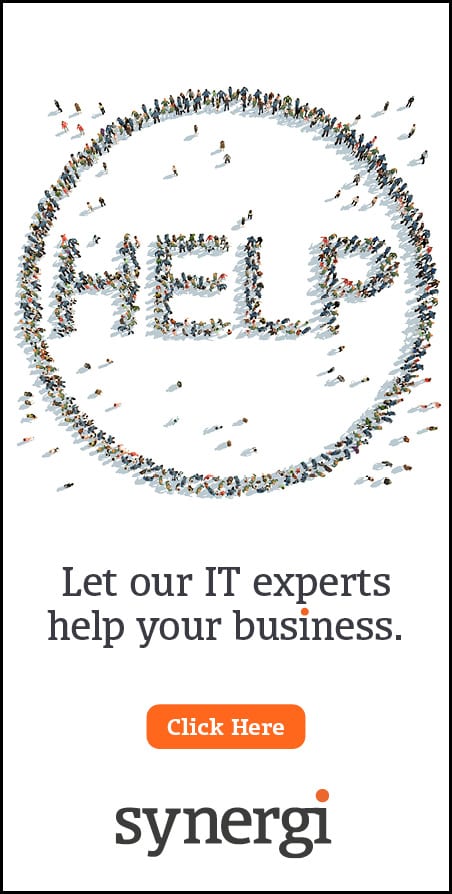 North East-based Hadrian Technology share their recipe for growth after scooping a place in the prestigious Financial Times 1000.
Hadrian Technology, one of the UK's leading CCTV design, supply and installation companies is celebrating after having been named as one of Europe's fastest-growing businesses in the prestigious Financial Times 1000.

Based in Seaham, the company was recently ranked 252nd in The Financial Times' inaugural ranking of Europe's fastest-growing businesses the FT 1000. The news comes only months after the company was named as one of only four North East businesses in the Sunday Times Virgin Fast Track 100.

Speaking after the announcement, Hadrian Technology Co-Founder Gary Trotter, said: "We're immensely proud to be recognised as one of Europe's fastest-growing companies in The Financial Times 1000. Being named in both the FT 1000 and the Sunday Times Virgin Fast Track 100 is testament to the outstanding sales growth we have achieved in recent years and the hard work and dedication of our highly-skilled team."

Established in 1999 by Stuart Ferguson and Gary Trotter, Hadrian Technology advises clients on the design and installation of bespoke, high-quality CCTV solutions, operating software, associated analytics and data storage systems through to ongoing maintenance and support. The company's passion for innovation and cutting-edge technology, along with its ambition to provide innovative yet truly efficient, cost effective CCTV systems has been the catalyst of its success.

Commenting on the company's growth, Gary said: "Many people still have quite an outdated view of the CCTV industry. We all have that perception of having to sit and watch hours of grainy footage to identify an incident. However, with the acceleration of camera technology and the emergence of state-of-the-art analytical software, operating systems are both easy-to-use and can offer valuable business intelligence and analytics, including off-site monitoring, people counting and identification and heat mapping."

By partnering with industry-leading manufacturers such as Videcon, Dell, Hikvision, Vista, Genie, Concept Pro, Everseen, Facit and Avigilon, Hadrian Technology is at the forefront of advanced digital analytics and also has specialist knowledge and expertise in combatting the 'slips and trips' claims culture that currently costs businesses more than £800m a year.

One North East business to have benefited from Hadrian Technology's expertise is Hardwick Hall Hotel one of the North East's best known entertainment venues after Hadrian Technology's team of expert engineers were appointed to revamp the venue's outdated CCTV and replace it with cutting edge technology. In response, the team pioneered a revolutionary technology that cleverly converts digital camera signals allowing them to run over previously installed co-axial cables before decoding the signals at the other end. The innovation enabled them to transform the hotel's camera system from analogue to one of the most advanced, high-definition digital offerings on the market in only a matter of weeks.

Its introduction prevented the disruption of ripping out and replacing significant amounts of cabling and future-proofed the system. The venue can now phase in additional high definition cameras and continue to upgrade their systems over time in an affordable way, something that would have previously been impossible to achieve.

As for the future, Gary says: "We are looking forward to continuing to grow our business both in the UK and overseas as the use of CCTV for business intelligence becomes more widespread. As we continue to expand, we are actively looking to harness new technologies to enable us to offer cloud-based storage software and hardware solutions that will enable clients across multiple sectors, including retail, leisure, and hospitality, to more effectively identify and defend fraudulent slips, trips and falls claims."