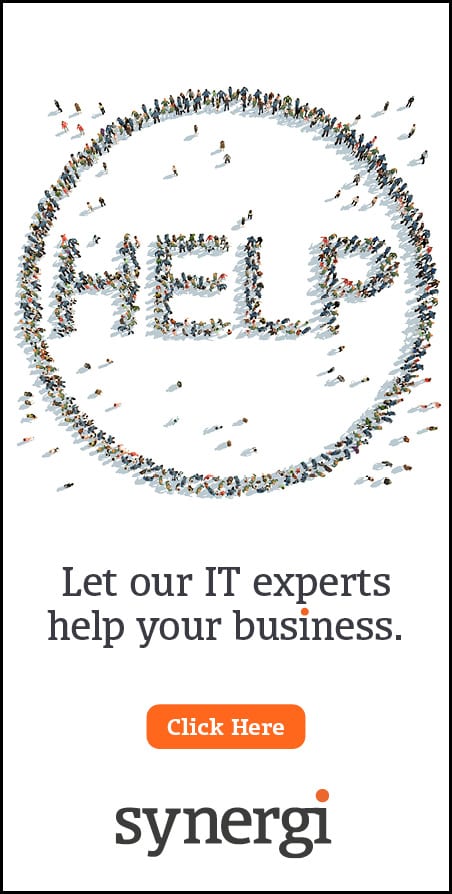 A leading North East technology company is spearheading moves to change the way businesses manage their accounts, sales and customer relationships.
Synergi IT, a leading Microsoft partner in the region, is driving the marketing of a major new software product called Dynamics 365, that only became available from the start of November.

This is an innovative cloud-based product from Microsoft that goes head-to-head with Salesforce, Oracle and SAP. And for many North East businesses that are operating accounts systems on Pegasus or Sage software, this will be a disruptive force and serious alternative.

Dynamics 365 is cloud software that's combined what is known as CRM, or customer relationship management software, with ERP or enterprise resource management software. It brings together the best of existing CRM and ERP cloud offerings into one cloud service with specific apps for each key business process such as finance, sales, customer service, etc.

The new software is more flexible, cost-effective and integrates many services already used by Microsoft users.

Justin Short, director at Gateshead-based Synergi IT, said: "Dynamics 365 promises to be a real game-changer in the market. Microsoft's new subscription plans for Dynamics 365 bundle together many popular options, rather than making a company pay for each one per user, separately.

"Businesses can start with what they need and what will immediately be of benefit. But the new software allows them to improve business productivity through a structured workflow of business applications and processes.

"With Dynamics 365 businesses can access greater business intelligence and analytics that allow managers and directors to make better informed decisions. An organisation can start small but quickly reimagine their business model with a consistent, flexible and extendable platform."

For Justin Short and fellow director Peter Joynson, this new development is almost a full circle in terms of their own skill sets and background. Justin is a proven national expert in workflow and business information systems while Peter previously ran a family business that specialised in accountancy software, providing packages like Pegasus and Sage.

Peter Joynson added: "Businesses are already steadily moving into the cloud. Dynamics 365 will simply accelerate this transition. Many companies in the North East have hybrid IT systems with ERP still sat on servers.

"The flexibility and integration offered by Dynamics 365 will make it much easier for companies to make the complete switch and have better business intelligence at their fingertips."

As somebody who understands the accountancy software market, Peter is convinced there are thousands of UK companies who are sitting on legacy finance systems that will readily move into the cloud and a better, more secure software.

There are two editions of Dynamics 365, aimed at the different ends of the business market.

The Business Edition is aimed at small and medium size businesses, with less than 250 employees. This will offer a comprehensive accounting and business management solution for SMEs. This is currently only on preview in the US and Canada and won't be released in the UK until the spring.

Available now is the Dynamics 365 Enterprise Edition, which is targeted at businesses and organisations above the 250 employee threshold. This Enterprise Edition supports cloud or on-premise delivery. This features various new tools including a new workflow management tool that can automate various processes.

Importantly for businesses, this new software has been designed to be hugely price competitive, with some within Microsoft claiming it could save four to five times the cost of traditional CRM providers.