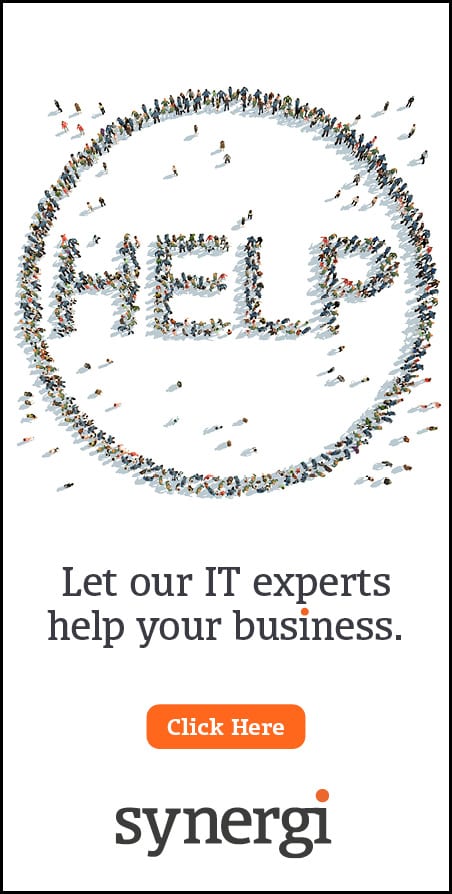 Mark Langdown, Head of Support and Managed Services at technology solutions and support company ITPS, takes a look at a more efficient approach to managing your IT.
The days are long gone when IT was a box that sat on your desk and IT support was simply a case of providing a helpdesk service for users having difficulties. Today's IT staff need to be highly skilled, multi-disciplinary teams up to speed with technology developments and capable of working at director level to create and implement long term IT strategies that line up with business goals, as well as handling day to day issues and troubleshooting problems.

As IT becomes ever more complex and businesses continue to digitise their operations, an increasing number are choosing to work with expert managed services IT providers in their quest for flexibility, access to high levels of expertise, and the ability to achieve more from their budget.

Managed services does not have to be an 'all or nothing' scenario, or involve you handing over control. It simply means working with a partner who handles some, or all, of your IT needs, with you in control of the model and the service level.

As well as benefitting from your IT partner's continuous investment in secure, resilient networks and data centres, managed services gives you access to a pool of people highly experienced across a range of disciplines, with backgrounds in managing complex IT environments in a variety of sectors.

We have seen steady growth in the number of clients seeking a managed services IT provider on the back of the trend for IT – whether it be software, infrastructure or support – to be delivered as a business service.

A good example is our recent win of an outsourced IS department contract with Newcastle-based Home Group, which is a £350m social enterprise and charity, and one of the UK's largest providers of high quality housing and integrated housing, health and social care.

We have partnered with Home Group for several years on a number of projects including working with the business to carry out an IT infrastructure refresh as part of a wider change management project that will deliver significant efficiencies, reduce risk, enable high availability, and support a robust business continuity and disaster recovery strategy.

Home Group's long term aim to migrate to a more agile cloud-based strategy rather than continuing its investment in infrastructure meant that a move to a full managed services framework was the next logical step in the development of its IS strategy.

We were awarded a managed services contract to provide operational support for Home Group's IS infrastructure and applications, as well as further extending our long term hosting, managed backup and fourth-line support agreements with the business.

Part of the contract involves transferring Home Group's in-house IT team into the ITPS staff base, which means we gain extra skilled colleagues, and Home Group delivers good value for money while also ensuring its staff are supported and given good career progression opportunities. 

It is not just multi-million pound operations that benefit from managed services, it is fast becoming a no-brainer for SMEs who, faced by constantly shifting trends such as cloud and 'everything as a service' find it difficult to decide on the best option without expert advice, and see the value in a relationship where their partner acts as their IT conscience, having strategic input into the business as well as looking after day to day support and infrastructure.

Without a business-focussed IT strategy in place you are just keeping the lights on, rather than looking at where you are going and deciding what the underpinning IT will need to look like when you get there. Clients often come to us after deciding that managing their own IT can at best be a drain on resources and at worst can actually be holding their business back. In scenarios like this managed services presents itself as the perfect option.

An expert IT partner is a valuable ally in the battle to maintain a secure, high availability ICT framework which does what it says on the tin, so you can get on with growing your business.