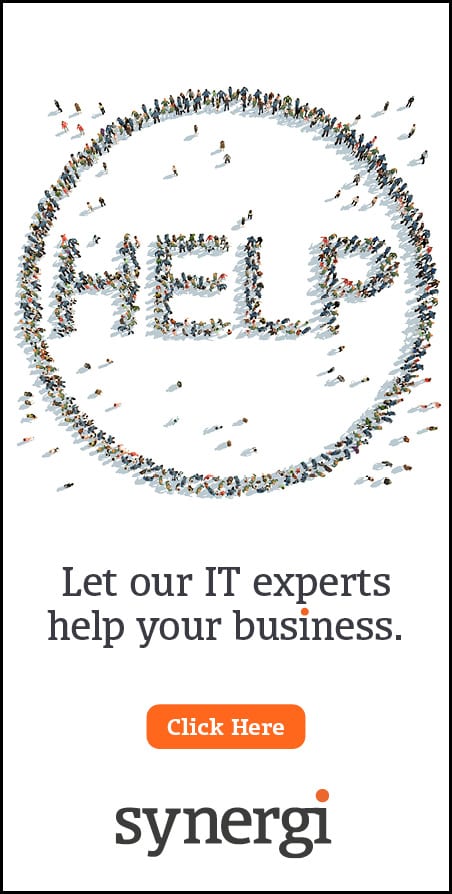 Garry Sheriff, Managing Director of ICT experts ITPS, looks at how having a carefully thought out business continuity strategy could save your business.
Business continuity is a current hot topic in business circles. Often confused with disaster recovery, business continuity is just one element of a strategy designed to keep your business running smoothly in the face of an interruption.

In our role as North East ICT, business continuity and workspace recovery experts we have learned over the years that business continuity is a broad church that means many things to many people, and every solution is unique to each organisation.

Business continuity is so much more than simply being able to retrieve your data. It involves detailed forward planning for every eventuality so that premises, people, ICT systems and data can function as usual under any circumstances.

A carefully thought out business continuity strategy is based on analysing every single element of what keeps your business afloat, and then making contingency plans for every eventuality.

It is an area where we strongly recommend you work with an expert partner who can guide you through the process. It is essential to be clear about the questions you need to ask. If you don't know what you don't know, you could be going down the wrong path, but an expert ICT partner will have created thousands of BC plans and can help you avoid the pitfalls.

Get the right backup plan in place opt for the right solution and it can save you time, effort and money. Don't assume that running a tape or disk backup every so often and popping it in your safe will see you through. Start by assessing how much downtime your business can live with, whether you want to backup systems, applications and data every time or whether you can live with doing daily data backup and combine it with monthly systems and applications backups. Most important of all, don't neglect to test your backup in a 'live' situation. The worst possible time to find out your backup hasn't worked is when your business is relying on it.

Establish your recovery objectives both your recovery point objective (RPO) and recovery time objective (RTO). Recovery point means the time lapse between backups and therefore the amount of data that you are prepared to lose; while recovery time objective means the maximum time you can live without access to systems and data.

An organisation like a building society or a fire and rescue service may commit to zero point and time objectives, but other businesses might be able to live with a small amount of downtime, and a slightly later recovery point.

For instance one of our long-standing clients is a global cargo and ground handling organisation. Over the years we have worked with the client to achieve an RPO of zero, which means no loss of data, and reduced its RTO from eight hours to 20 minutes.

Consider your premises where will you base your business and house your people if your usual premises are unavailable? The smart choice is to buy a number of seats in a secure, fully equipped workspace recovery centre where your staff can move in and access critical systems and data as usual. It can be challenging to safeguard and support your people through a crisis, you need them working at optimum efficiency so make sure the workspace recovery centre is not just office space but is equipped with VoIP telephony, workstations with PCs, printers, copiers and faxes, plus meeting and recreational rooms.

When we created the North East's largest state of the art data centre in response to market demand we included 20,000sq ft of project, build and repair areas, equipped with high speed secure connectivity and support facilities.

No longer used just for emergencies, a workspace recovery facility is useful if you need extra, fully kitted out space to call on when there is pressure on existing resources and teams.

While we are all at the mercy of external factors such as the weather and global events, having a detailed business continuity strategy in place is essential if you want to be in a strong position should disaster strike your business.