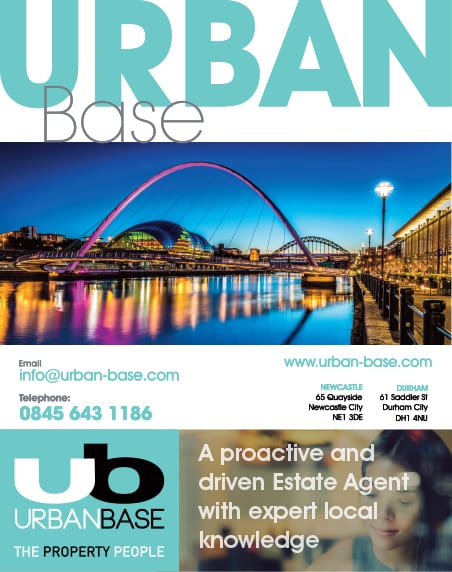 We see you, small business owners; you've got a long to-do list, and interior design may not be on i
But, you might be missing a trick, says Bethany Walker, head of interior design at Styled, because investing in your interiors can make a big difference to an independent business and provide that extra edge to help you stand out from the crowd. Financial investment

Whether you are offering a comfortable and productive space for your employees in an office, or creating a beautiful and relaxing coffee shop for your customers, investing in your business and its interiors will often end up paying for itself. The changes you implement don't have to be expensive, for those who may not have a large budget.

It can be difficult to know where to start, or equally where to stop with your venue design. Whilst ensuring your space stands out from the crowd is important, you don't need to go overboard to achieve this. Smart and clever design choices can make a huge impact when executed properly.

If you have limited options to work with, figuring out where to prioritise your budget is key – this is where an interior designer can offer their expertise. Your goal is to reflect your brand and the story of your business into your design, this is vital for you to connect with your customers and stand out against your competitors. Opting for furniture, wall art or even murals that reflect your branding will not only look aesthetically pleasing, but also cement your identity as a business.

Take your time

Investing in your interiors may feel like a big outlay to begin with. The best approach is to ensure you have a clear vision of how you want your space to look from the start. Once you have this, it is best to begin with the shell of your property and work your way inwards towards looser furnishing items once you have your basic fixtures and fittings covered.

If you're working to a tight deadline, you can spread the cost of your design over several months to achieve your desired result in a shorter timeframe. Many interior design companies work closely with leasing companies who can also help release funds for your interior refresh, which is also an option.

Enable innovation

If there are a number of established competitors in your field already, you'll need to be innovative to keep up with them. The best way to do this is to create an environment that encourages new ideas and pushes boundaries, whilst still staying on brand. For an office workspace, this will likely need to appeal to a wider audience, so prioritise neutral colours and invest in key pieces that your team can use to get their creative juices flowing. Interior design can be used to foster collaboration and innovation by using open-plan areas, comfortable seating, and inspiring spaces to brainstorm.

Having some subtle branding is a great idea for communal or meeting areas to greet clients from the moment they walk in. Take key elements from your brand such as colours or reflect your overall style throughout your design, from the wall colours to the furniture. And don't forget about focused work either. Having quiet break-out areas where individuals can work undisturbed and without distractions is key to encouraging productivity and a healthy environment for your employees. Create an experience For independent restaurants and cafés that need to stand out from big brand noise, the appearance, and the emotions that it provokes, should be a key investment, so be innovative by making interiors part of the experience when visiting your venue. You should regard your designs as an asset; they are a key part of who you are, after all. Consider the full customer journey from the moment they enter your establishment to the moment they leave. Think about those all-important extra details that you can add to your space that not only reflect your brand, but also will leave a strong lasting impact with your client.

The simplest of things such as your layout and floor plan can make or break your customer's experience with you, regardless of whether you run a small independent café or a retail store. No one wants to feel squeezed into a cluttered space, so think about how customers move around your shop, or how employees will use your office.

The interior and exterior design of your premises will be the first thing a potential customer will see before deciding whether or not to use your business, so creating the right impression is key. Investing in this aspect of your business will ensure you are attracting the right target market, as well as leaving them with a positive lasting impression that can help build your brand awareness and as a result, have a direct impact on your ROI.