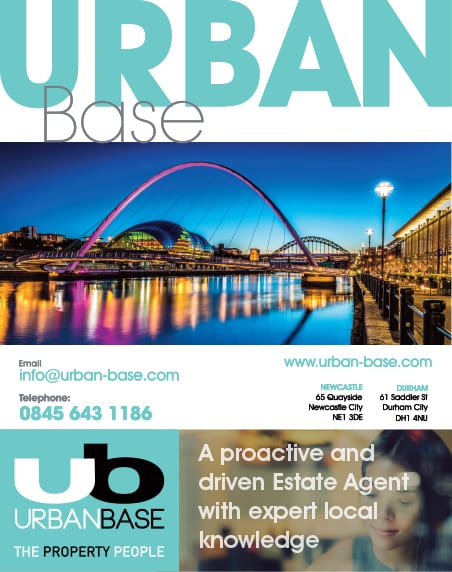 Laura Ruxton, director at specialist architectural healthcare practice, Dunwoodie Architects, gives her views on the current trend towards home working
We were recently engaged to carry out a return to work exercise for a large UK company which employs 2,700 people. They currently have a high proportion of employees still working from home. With our own experience of working from home and the reality of many people still doing this or a hybrid model of office based and remote working, I did a little research on the impact of the pandemic on our working patterns and found out very encouraging information that tells me the pandemic didn't only have a negative impact. It forced us to adapt and respond as a society and workforce. Some of the impacts of the pandemic on our working patterns will be long lasting, often with a positive impact on employees' satisfaction and productivity.

When, almost overnight, Covid-19 restrictions came into our lives, some organisations were much more prepared than others. A few were already leading the way in supporting the policies, mindset and culture required to enable effective hybrid working. Many were already using or at least trialling digital platforms that enabled them to encourage remote or hybrid working. But even then, very few of those early adopters were ready and able to manage their entire workforce going remote.

Employers across the UK worked hard to minimise disruption, support staff wellbeing and provide the right tools and services, all while dealing with their own personal fears and challenges during a global crisis.

Now that restrictions are lifted and a sense of normality is in our day to day lives again, it feels like we can finally take a breath. And we learned valuable lessons that will stay with us: like we are more capable of rapid and significant change than we realised, that we can be trusted to get work done in less traditional ways. It also turns out these new ways of working could accelerate the UK's economic recovery, boosting our GDP by 6.5% over the next two decades. With the additional benefit that they can give people better access to jobs, improve our collective health and wellbeing, and even help limit our impact on the environment.

Following a survey of employers and decision makers the Centre for Economic and Business Research found that remote working had a positive impact of 4.9% increase on customer satisfaction, a 3.6% increase in employee satisfaction and a 3.4% increase in productivity. The increase in customer satisfaction was most noticed in the public sector, going up by 6% in the public administration and defence sector and 7% in the health sector.

In addition, 45% of people who are currently out of work would be more inclined to take a job if it had the option of remote working. This represents 3.8 million people across the UK, of whom 1.5 million have a disability, 1.2 million are parents and 500,000 are carers.

Looking at the above figures it is easy to understand the benefits of increasing remote working and why so many companies have decided to continue supporting a model of home or hybrid working. In a recent survey to employees working remotely, 90% of employees say it helps them build their working day around other commitments, improving their work-life balance and saving them time and money as they reduce their commute. These are all very important facts, but some people still argue it's not just about making life better for your employees, however it has also been proven that new ways of working can make employees more productive. Increased remote working has resulted in an extra two hours of work a day for the average employee.

Perhaps it is time for those thinking of maintaining a rigid nine to five office based working day to learn lessons from the pandemic and move toward a new way of working that will ultimately benefit not only employees but employers with a more productive and satisfied workforce.