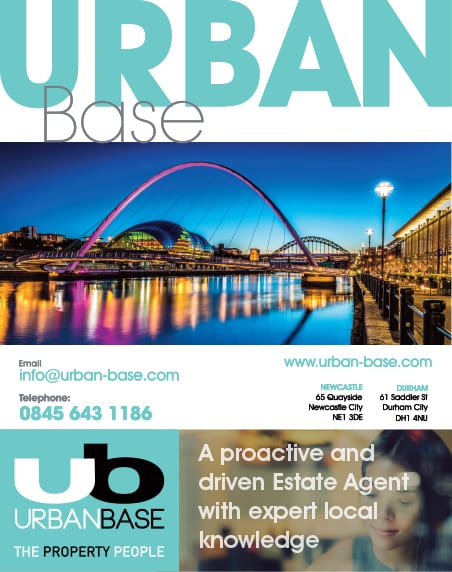 Durham Group Estates, a leading privately owned North East property investment company, has completed the second phase of a £750,000 refurbishment of Bede House, Belmont Business Park, Durham.
The company which operates across the North East and Yorkshire, completed the first phase of the 26,000 sq ft two-storey office building in September 2019, with national accountancy firm, Baldwins, occupying the 13,000 sq ft first floor, as part of a major investment in the region. Durham Group Estates' overall property portfolio includes offices, retail, industrial warehouses, land and student accommodation.

Durham Group Estates' chief executive, Gurpreet Jagpal, said: "We have now completed the transformation of Bede House from subdivided small offices into large, open plan office suites, with the very latest in audio visual and IT infrastructure.

"We completely overhauled all the mechanical and electrical infrastructure to ensure the building is energy efficient as well as being suited to collaborative, flexible working. We also commissioned a design team and installed new flooring, soft furnishings and finishes throughout.

"We enlisted the advice and project management of Marc Simpson, Simpson Property consultants and all work was completed by AMH Workspace. I have to say we are delighted with the end product. "Located on the edge of Durham city centre, Bede House is in a prime position at the entrance to Belmont Business Park with a variety of local and national organisations on its doorstep. Durham Group Estates owns a number of buildings in Belmont which are all fully occupied and we attribute this to the fantastic location being in close proximity to the city centre and the A1.

"We were delighted to welcome Baldwins Accountants, which chose the premise as its main County Durham office. We have had very strong levels of interest in the remaining office suite and are in advanced negotiations with a national organisation, which would be a fantastic coup for the Durham area."

Andrew Little, regional managing partner and head of the Durham office at Baldwins Accountants, said: "We have signed a ten year lease having centralised three regional offices, so that our 80 business advisory experts have an incredible new environment that is modern in appearance and offers vast open space.

"The location in Durham provides us with perfect access to the wider North East and beyond. We see this as an office of strategic importance, offering a great platform for growth. With 100 offices across the country we have become the fastest growing accountants in the UK."

Lord Wrigglesworth, chairman at Durham Group Estates, said: "2019 was an excellent year for the business and with the exception of Bede House which was undergoing refurbishment, we were fully occupied across all our commercial, industrial, retail and student accommodation. This is testament to the financial investment we place in our buildings as well as the relationship Gurpreet and our property management team have with our occupiers. We look forward to making increased investment in the North East and Yorkshire during the coming year."