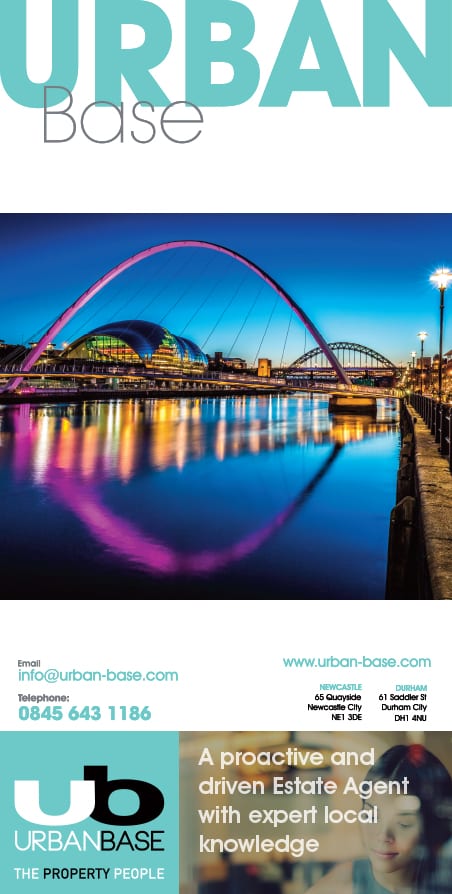 George Bond Interior Design gut and re-design a dark and dingy 60's apartment.
Here at George Bond interior Design, we work on a variety of projects that come in all shapes and sizes. One project which was very interesting to work on was a 1960s apartment in Gosforth which hadn't been touched since being built. Some of the fixtures and fittings like the pink bathroom suite on pale blue wall tiles and pokey little kitchen with its brown Formica doors, epitomised 60s design and was a reminder of how far we have come.

Contacted soon after the purchase of the property, our brief was to completely gut the apartment, bring it up to date and create a modern, tasteful interior. Our first priority was to look at what areas we could open up in an attempt to make the apartment feel more spacious. The most obvious was to open up the slim galley kitchen and create an open plan lounge, dining and kitchen area. Our next priority was redesigning the lighting layout. When first viewing the property it was obvious to see that the apartment was dark, dingy and not very inviting, even with its full height windows, and was something which needed to be addressed. Fortunately the ceiling cavity was high enough to install spot lights and due to the wiring throughout the apartment needing replacing we were able to run 5amp circuits allowing low level lighting to work its magic.

To create the modern, tasteful interior we decided to work from a pallet of whites and greys with injections of vibrant orange. Texture and pattern were introduced to give the interior interest and a bit of sophistication. The bathroom was tiled throughout using stunning grey, slate textured tiles, the white sanitary ware acting as a contrast.

Overall the apartment underwent re-wiring, new boiler installed, new heating system installed, new kitchen, new furniture, new bathroom and decoration. This was a most enjoyable and successful project, and is something we would love to work on again.