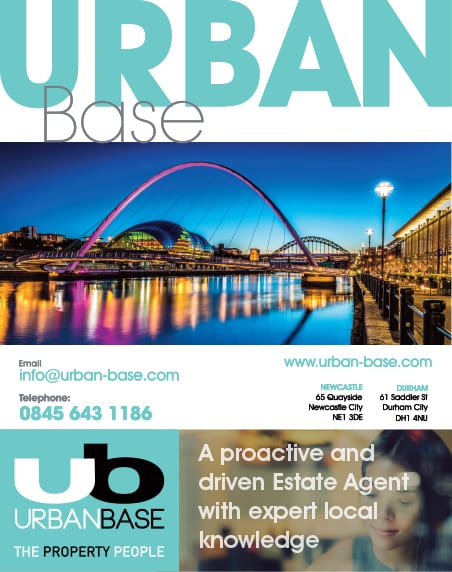 Sanderson Young's Alnwick branch are celebrating an exciting start to the New Year with the launch of an exclusive residential development in one of the country's most sought after coastal locations.
Coasthouses is the creation by Countylife Homes of four detached executive properties situated close to the centre of Beadnell village and just four hundred yards from one of the most beautiful stretches of coast to be found anywhere.

The office, led by branch manager Gillian Greaves, has recorded outstanding sales in 2019 and hopes to build further on this success moving into a new decade. Gillian commented "We were instructed in the sale of almost £20 Million worth of property on the North Northumberland Coast in 2019, which is outstanding and testament to the level of experience we have as a team operating in this location. Many of these properties have been snapped up by waiting buyers and have gone to best and final offers." Largely due to the ongoing demand in the UK holiday home market, the Alnwick branch recorded turnover 25% higher than 2018. Over 60% of buyers currently registered with the team are in search of a coastal holiday home and the Coasthouses development will certainly attract many buyers looking for a stunning home for private or commercial holiday use in this charming village.

Amy Brice, Regional Residential Surveyor for Sanderson Young, commented "We are delighted to be, once again, partnering with Countylife Homes on bringing this outstanding residential scheme to the market. Countylife are very well known in the region as a trusted, independent developer with a focus on high quality, efficient homes that are extremely attractive in their design. Coasthouses is a superb development of detached homes which have been very carefully designed to combine contemporary architecture and layout to maximise the benefits of its unique location."

If a Coasthouse is for you, you may need to be quick. With only four properties available, demand looks set to outstrip supply.

"These properties are in extremely high demand, with an active buyer database already indicating unprecedented levels of interest. I would strongly advise buyers to notify our team as soon as possible of their interest in the scheme. Following the recent election result, UK staycations are certainly poised to become even more popular and these stunning properties form a very sound investment", comments Gillian.