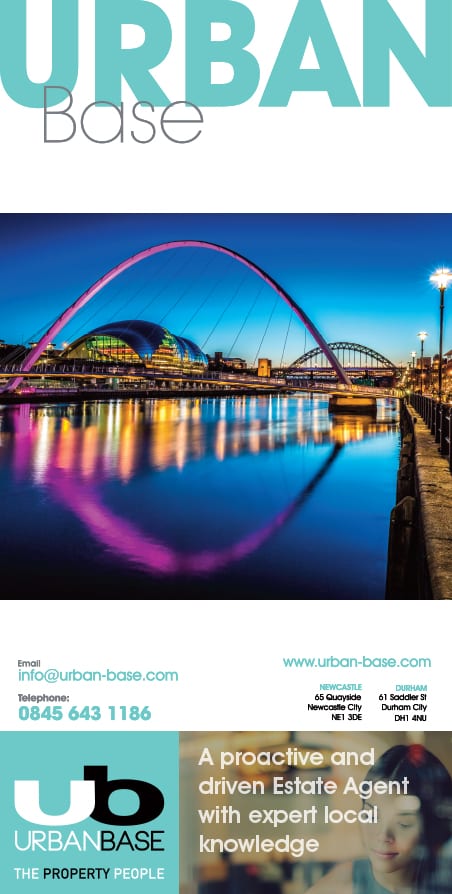 Leading North East chartered surveyors and estate agents Bradley Hall is celebrating further business expansion with the launch of two new offices in the North East.
The company has announced the launch of its sixth office in Sunderland as well as the expansion and relocation of its Morpeth operation. Bradley Hall launches its Sunderland office to further cement the firm's presence in the south of the region, adding to its already well-established office in Durham. The property company operates across the North East, from Middlesbrough to Berwick, with a strategic growth plan which has seen the creation of offices across key areas in the region. The newest commercial and residential operation is based at 47 Frederick Street, in Sunderland's city centre, adding to offices in Morpeth, Alnwick, Gosforth, Newcastle city centre and Durham. Chartered surveyor Emma Graham and Lauren Gill join the team, with plans to create new roles in coming months Director of estate agency, Matt Hoy, said: "This is an exciting time for Bradley Hall as its goes from strength to strength and demand continues to grow. Our residential offices have some fantastic homes already on offer and we are looking forward to taking on more projects and clients, while continuously adding some of the most impressive North-East homes to our marketed properties." The firm's Morpeth operation relocated to larger offices to meet demand for services in the area.

The new office, based at 4 Newgate Street, and its strengthened team were introduced following a successful first 18 months at a smaller premises within the town centre. The Morpeth office has welcomed graduate valuer Oliver Hindle at the offices, joining property executive Jessica Wilce and director of estate agency Matt Hoy. Experienced chartered surveyor and Bradley Hall director Richard Rafique also oversees commercial operations at the office.

The agency's sister company, BH Mortgages, is also set to offer its services from the new offices. Home buyers are offered access to free, independent mortgage advice from expert advisors from all Bradley Hall offices. Neil Hart, group director of Bradley Hall Chartered Surveyors and Estate Agents and its parent company BH Group, said: "The launch of our new offices arm is another significant achievement for Bradley Hall. We are now able to operate from all corners of the region. This outstanding success cements us as the leading local firm and a truly regional company, with a strong presence across key areas in the North East. "We are also pleased to welcome our new team members who have already proven to be a great asset to Bradley Hall. Thanks to the expansion we are also looking forward to welcoming new colleagues with the best knowledge of the industry. "The expansion has ensured we are able to offer even more impressive properties across the North East while maintaining the high level of service which we have come to be known for. Our priority is to help people find their dream home or ideal business space."
The launch of our new offices arm is another significant achievement for Bradley Hall.
Neil Hart, Managing Director, Bradley Hall