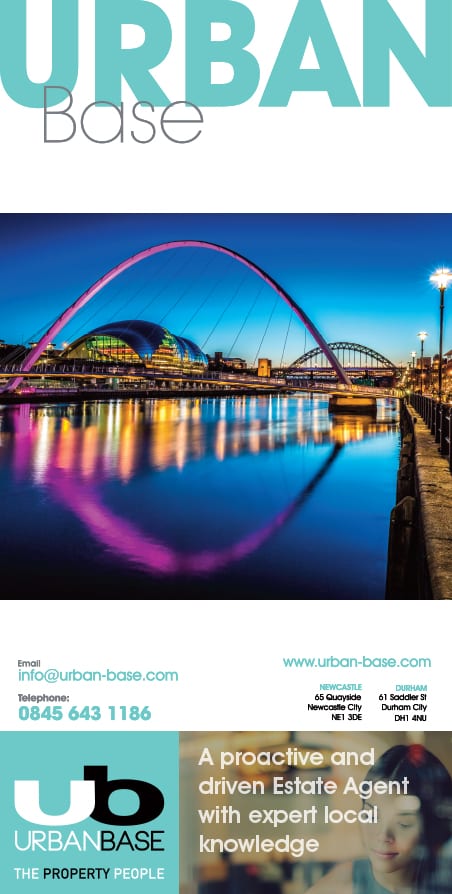 North East independent planning specialist JT Planning has this year made its first step into providing other complementary services by employing a full-time land surveyor.
As a result of this investment in staff and equipment, JT Planning is now able to provide topographical surveys for developers and a wide range of professionals including architects, engineers and land agents.

The addition of Kieran Atkinson to the team along with state-of-the-art laser equipment including a Leica Total Station has resulted in him winning new accounts for the firm as well as enhancing services to existing clients.

Prior to joining Jon Tweddell at JT Planning, Kieran, from Amble, had worked for leading national surveying group Greenhatch, working in Newcastle for several years.

Kieran said: "To date we have already carried out a wide range of topographical surveys in Northumberland, North Tyneside, Durham and Scotland.

"We're often asked to provide surveys for difficult sites that include significant tree cover and level changes. I'll generally spend a day on site collecting data, and then spend a day transferring the information into Auto CAD for use by the developer's architect or surveyor.

"The information is particularly important for matters such as boundary disputes as a high level of accuracy is required to determine the route or ownership of a boundary." Kieran recently undertook a topographical survey for a challenging site near Berwick, Northumberland. It is a heavily wooded area and the client is keen to demolish the existing building and erect a much larger, ultra-contemporary replacement.

Off the back of this job JT Planning has been appointed to collate and lodge a planning application for the new development. A planning application was recently lodged with the local council.

Jon Tweddell, director of JT Planning, added: "We're steadily adding complementary services to our core planning consultancy work. The rationale is twofold – to offer clients a broader, improved service while also hopefully growing revenues.

"Certainly, on the sites where I'm acting as the planning consultant, we are often asked to price for the topographical survey too. Our established client base is certainly using our practice for their survey requirements when historically they would have used others."

The practice has also been asked to become involved with a wide range of other related services such as providing data for boundary disputes and Land Registry compliant plans.

Jon added: "When we submit a planning application we often need accurate site information including confirmation of boundaries and levels. Kieran's involvement in gathering and processing this information has become a fundamental part of the business.

"Not only has he been able to establish a new income stream but he also has a keen interest in planning so is also able to assist with collating planning applications."

Going forwards, JT Planning aims to gradually build the service offer, to provide clients with a wider range of expertise.