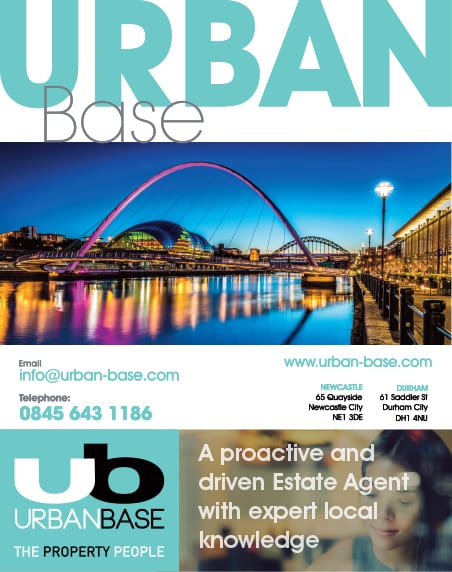 Miller Homes at Lambton Park is a brand new and exclusive community unlike any other development of new build homes.
Located within Lambton Estate in Chester-le-Street, once complete the development will comprise 106 high-quality homes. A collection of three, four and fivebedroom homes are available to buyers now as well as two-bedroom apartments. The homes are completely bespoke and were designed to be in keeping with the heritage and landscape of the iconic Estate, by renowned architect and interior designer, Ben Pentreath.

Developers Miller Homes worked with North East architect Pod to create these special homes and ensure they will have a lasting legacy. One of Pod's directors, Adam Lee, talks about the architectural decisions behind the homes to bring this unique community to life.

"Developing in the grounds of a country estate with an architectural history dating back to King Stephen of England (1096-1154) adds such a rich and unique heritage, making it a truly unparalleled development. It is not about recreating historical buildings, it is about learning from and honouring the knowledge and examples of tradition and attempting to follow those patterns, creating wonderful public spaces, beautiful streets and a vibrant community.

"It was really interesting to work together with Ben Pentreath on his vision for the homes. Ben, through his classical training and extensive work with H.R.H The Prince of Wales's urban extension to Dorchester has provided invaluable guidance and knowledge throughout each stage of the development. The relationship has flourished into a dynamic team working partnership with constant contact, analysis and feedback, all working together to deliver this bespoke development for Miller Homes.

"Each area of the development is defined by an architectural period. The local area has provided wonderful examples; St. Barnabas Lodge on the estate in particular, showcases beautiful red brick detailing, decorative ridge tiles, and many other elaborate details, that have given inspiration for the homes' design."

Some of the first buyers to start a new life at Lambton Park were Anne and Ed Parrott. They had spent more than a year searching for a new home, when they finally spotted the home that they knew immediately was for them.

Anne said: "We wanted a change and to move to a new area that was a little more connected and closer to more amenities but still had the same quiet country feel to where we were living before.

"We'd been searching for a new house for months, visiting developments all across County Durham and North Yorkshire. We originally wanted to move to Richmond but then we spotted the new Miller Homes development at Lambton Park. I mentioned to Ed that they looked like a house we used to live in, somewhere we were really fond of, and right away we knew we had to go visit."