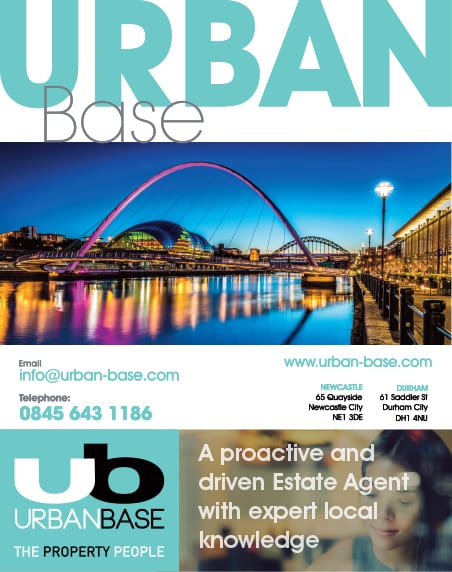 We are starting to see a way out of the current pandemic and I've been so impressed with the construction response of the North East and its ability to work through all the new challenges. Every business has had to develop new strategies and approaches.
So, what are going to be the challenges for 2021 and beyond? I will try to predict a few regional trends and predications. Firstly, the NHS has overcome massive challenges supported by great thanks from the public. I think we will re-evaluate the services and see new investment in Primary Care and changes to Secondary Care, so that we can cope with a repeat of a pandemic.

The spatial flow of buildings, the need for segregation and changes to entrances will challenge architects to incorporate safety, flexibility, and usability into their designs. Many GP practices have had little investment in the last decade. We should now look to create new post-Covid-proof surgeries. We have seen the first real high building, Hadrian Tower, zoom up in Newcastle. Will this trigger an interest in high-rise in city centres? Middlesbrough is looking at a similar building. What this will do for out-of-town locations is a complicated question. Manchester and Leeds have seen staggering growth in towers so why not the North East?

Will this last year influence this desire to go higher? Or will we now see a desire to build better housing estates in the suburbs and countryside? Town centres need to recover and once more become the focus for work, shopping, eating and leisure. We have all been locked away for the year so a renaissance in our town centres is vital for economic and social reasons. There is great investment going on in Sunderland, with offices, a new civic centre and a new music, arts and cultural quarter – MACQ Theatre – (which Howarth Litchfield is delighted to be involved in).

All provide new reasons to enjoy this fabulous city. Mass Housing design must change to accommodate the needs of flexible working. We have all seen inside other people's housing on zoom, so the luxury of a separate study or the ability to design 'home working zones' into flats and houses is now key. We must re-evaluate our homes to make them work harder. Offices will re-energise and come back into use. As designers, we need to look at how to make people feel safe and secure. Offices allow interaction, ideas, and banter which as humans is essential to wellbeing. It's also essential for companies to have staff back together to reinforce company ethos and creativity. We are seeing companies asking us to look at layouts, to make them more appealing and attractive. We have led by example. At HL we have re-designed our already flexible office to allow more space and more privacy, yet retain the studio experience. We have remained open for those that cannot work from home and a base for all staff to use facilities.

A pattern for the future. So, lots of opportunities to look forward to and I hope sincerely to see our lives return to normal – a new normal perhaps – but let us all be positive.