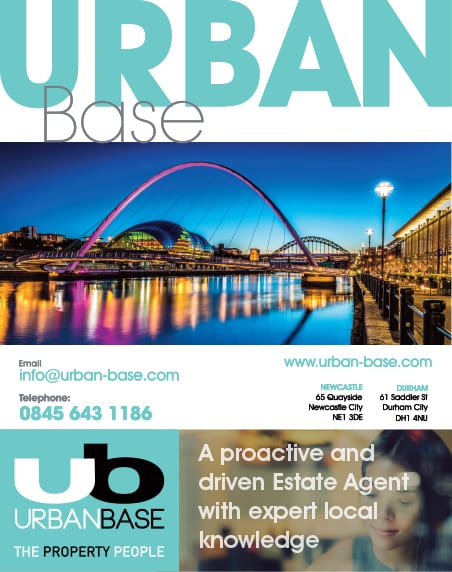 North East-based Hamilton Willis secures land deals for landowners and housebuilders, achieving best value for both parties to feed the demand for residential housing land. We spoke to co-founder and director Calum Willis about his role and future ambitions
What was the inspiration for starting Hamilton Willis?

We believed there was a gap in the market where we could use our national housebuilder experience and skillsets – promoting and acquiring residential development land. I also had a 6-month-old child and wanted to work on my own terms. It was partly a family and life-based decision. I wanted more flexibility.

How did you and fellow director Aidan Hamilton meet?

We met at Bellway North East more than 10 years ago. We were both working in the land team. We always had a good working relationship and even after we went our separate ways, to other builders, we kept in contact socially and professionally.

How do you differ to land agents and others in the sector?

Our key strength lies in our housebuilder background. Buying sites for large developers gave both of us a solid foundation and in-depth understanding of the process and how to mitigate risk to deliver developments. This firsthand experience sets us apart from competitors and agents.

What have been the biggest challenges so far?

Being versatile and nimble enough to respond to covid-19. The end of our first year coincided with the pandemic and the first lockdown. The transactional side of our business changed over night in terms of uncertainty and our consultancy business could no longer operate in person. We had to adapt to the requirements of clients in uncertain times, be it acting for developers that were looking for more flexibility in deals or ensuring a landowner was protected and not taking all of the risk. The initial uncertainty of the pandemic delayed a lot of decision making the impacts of which are still being seen in deals today.

Your biggest success to date?

Our last year of trading – completing deals on 13 sites across the North East, with potential to deliver more than 1,750 residential units. Six of these sites were unconditional transactions. And doing all this through a pandemic.

How do you plan to grow the business?

We will build on our successes to date while looking at areas to extend our services. We also intend to expand our geographical locations across the North and also source more offmarket land opportunities on a national scale. We currently have opportunities in Scotland, Wales, Surrey and Manchester to name a few other areas.

What is your greatest strength?

I genuinely believe we think differently. We see different commercial angles from both sides of the negotiating table. As a result, we're able to bring value to both sides when involved in a land deal between a landowner and a developer. We really understand the pressure some landowners are under to produce meaningful income from their land, especially farmers. Our experience allows us to maximise this income whilst minimising their risk.

What business lessons have you learned?

You don't know it all. It's impossible to know it all and do it all, so don't be afraid to seek and take good advice. We tap into the knowledge and expertise of a network of professional partners – from architects and solicitors through to engineers and PR and marketing consultancies.

How do you relax?

It's not easy with a four-year-old. I used to do a lot of winter climbing but these days it's spending time with the family, watching rugby and trying to persuade myself to go on a health kick on a Monday.
For more information: www.hamiltonwillis.co.uk