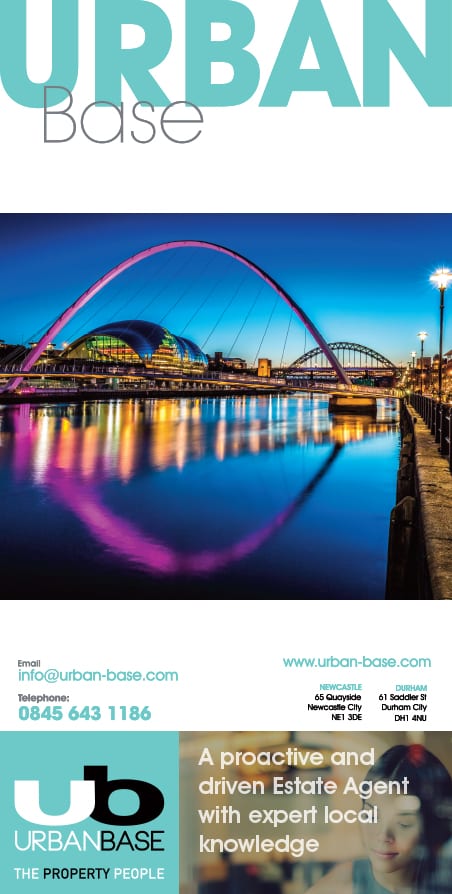 BH Financial Services, launched by leading North East commercial and residential property specialist Bradley Hall, is celebrating its first anniversary. BH Group Managing Director Neil Hart discusses this first year.
When launching BH Financial Services at the start of 2016, we knew there was an appetite for a professional finance broker, however we didn't anticipate how well the first year of business would go. Many Bradley Hall clients want a one-stop-shop service, whether that's helping source a really competitive mortgage on a home or a commercial loan or a better deal on their motor finance.

During 2016 BH Financial Services, which is part of the BH Group, exceeded its initial performance targets, restructured to accommodate customer demand, relocated and created jobs.

The company is ending its first operating year by completing its largest ever deal a multi-million financial package, providing commercial funding for a client to allow a property acquisition in London.

It's a great way to end what has been a very strong year. Clients have responded positively to our range of services and recognise the value and expertise we can bring to deals. We can provide a comprehensive service to business people and investors, including financial advice on commercial and residential mortgages, cars and a variety of business essentials such as IT and telecoms.

The team is led by financial specialist James Hill who has raised funding for a wide range of business needs from IT infrastructure, telecom systems, plant and machinery along to cars and vans.

Earlier this year there was also a slight restructure when BH Mortgage Services was established to provide a bespoke residential mortgage brokerage service, headed by experienced mortgage specialist Lewis Chambers.

This comprehensive range of financial services, approved and regulated by the Financial Conduct Authority (FCA), is available through the network of Bradley Hall estate agency offices in Gosforth, Newcastle; Durham; Morpeth and Alnwick.

Due to demand in its services, BH Financial Services recently expanded its team by employing Oliver Lavin, formerly of Tesco Bank and Northern Rock, who recently joined the firm as a mortgage adviser. Oliver is based in the new head office of BH Group, in One Hood Street, Newcastle.

A further recruit includes Louis Jackson, 18, a business administration apprentice from Newcastle College.

We believe that one of the key drivers of growth in the residential mortgage market is the fact BH Mortgage Services charges no fees to arrange a mortgage. Most other mortgage brokers take both a fee and a commission from the lender.

To maintain and accelerate growth we also recognise that BH Financial Services has to win work independent of the group. Our growing reputation and ability to compete so aggressively should be a winning combination for many people on the coming year.

Following this first year milestone we are looking forward to what 2017 will bring for BH Financial Services. James and the team have performed extremely well and above expectations, and we are excited to see what the new members of the team can contribute.