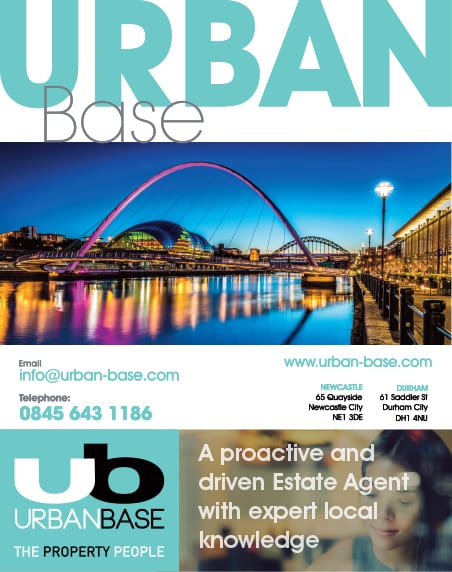 Hundreds of Bernicia tenants will enjoy warmer homes and cheaper fuel bills after the North East housing association awarded a £7m retrofit contract to County Durhambased renewable energy systems specialist, PHS Home Solutions.
The contract will see 865 Bernicia properties improved to meet Government targets through a range of measures including better insulation, air source heat pumps and solar panels.

The two-year contract starts this month with work at ten properties in Berwick.

Tenants will be informed by Bernicia via letter of any planned work to their homes, with opportunities for them to meet with representatives of Bernicia and PHS to discuss the energy efficiency improvements to their homes.

Bernicia, a consortium member of The North East & Yorkshire Net Zero Hub, together with the Department for Energy Security and Net Zero as part of the Government's Social Housing Decarbonisation Fund Wave 2.1, are investing £7m of an £80.6m project targeting more than 5,000 homes across the North East and Yorkshire – work which will not cost tenants a penny or affect their rent.

0800 Repair is the flagship customer facing brand of PHS Home Solutions.

It installs and maintains home heating systems and provides installation services for customers including housing associations, local authorities and utility companies.

It specialises in renewable energy systems as well as energy efficient whole house solutions. They are based in Houghton-le-Spring with over 200 employees.

0800 Repair won the Bernicia contract to carry out the upgrades as part of a competitive tender process.

Michael Pallister, 0800 Repair Operations Director, said: "We are immensely proud to be working with Bernicia to deliver this contract, improving people's homes and making a real difference to the quality of their lives.

"As a local business, we take huge pride in being able to make people's homes more energy efficient, keeping them warmer in their homes and giving them more money in their back pockets through cheaper bills.

"Some homes may have up to six or seven energy efficiency measures taken, others maybe two or three. We will be looking at the whole house and arriving at the best energy solution for that house."

Sharon Brookes, Bernicia Head of Asset and Retrofit, said: "This is great news for our tenants. It builds upon our continued investment in measures which improve the energy and environmental performance of our tenants' homes, helping to keep them warmer while cutting their energy bills and reducing carbon emissions.

"We are committed to investing £70m into wider major improvement works in our homes and communities by 2026."

The new contract is part of Bernicia's strategic target of making 90% of its housing stock 'SAP C' energy efficiency rated by 2025-26 – five years ahead of the Government's target.

A range of work will be carried out to improve the energy efficiency of properties across the region through a fabric-first approach using measures such as external wall, loft, cavity wall and underfloor insulation.

Some properties will also receive renewable technologies such as solar photovoltaic panels or air source heat pumps, moving away from reliance on fossil fuels to power and heat buildings.

www.bernicia.com