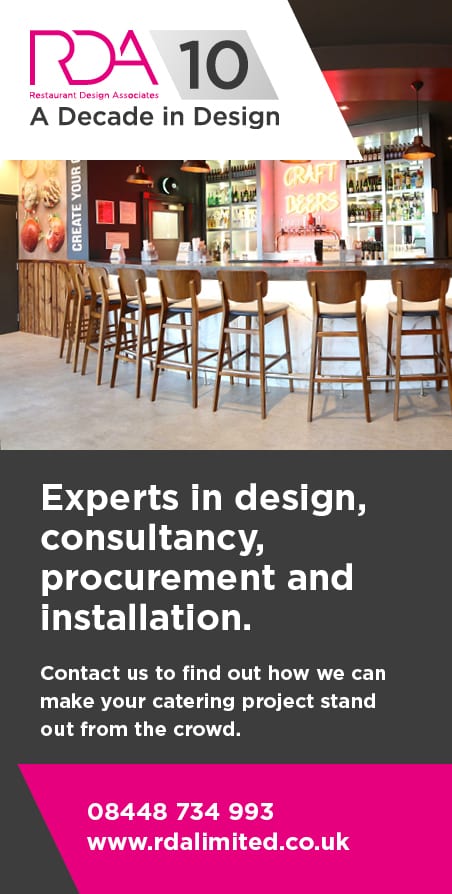 After enjoying The Broad Chare last month, our intrepid pair continue their tour of the region's culinary hotspots. For December they check out The Cherry Tree on Osborne Road, Jesmond.
Christmas is a festive time of joy for all families and so when the Fighter and Writer took themselves off into Jesmond's bustling Osborne Road they decided to stick with tradition.

Their destination was The Cherry Tree restaurant which much earlier in life was the Jesmond telephone exchange and even a scouts house which can be detected by a small window high up in the bar declaring its scout connection.

However from 2008 it has flourished under mein host Peter Wardle, a splendid man with a great love of tennis who for 11 years brought us the Northern Electric Open ATP, a 50,000 dollar challenger event just up the road from his current abode.

He also built the first tennis centre in Newcastle near the Freeman Hospital before selling it to David Lloyd.

The general feel of The Cherry Tree is modern – simple, restrained and high spec, providing a light and sophisticated atmosphere that is enhanced by the residency of a pianist.

An open spiral staircase and mezzanine floor with glass balustrade add to an elegance which is reflected in its various menus.

Our intrepid pair decided, in true tradition, to stick with the Christmas menu rather than a fine a la carte which includes such extravagant temptations as Tempura King Prawns, Asian slaw, Vietnamese crab satay, and lime as a starter at £9 and cote de boeuf for a spanking £52.

So it was on to Christmas fayre which after a complimentary hot mulled cider or apple juice saw Glenn start with scallops, wrapped in pancetta, celeriac puree, hen's egg, and pine nut relish while John took to whisky and orange chicken livers parfait, cranberry, marmalade onions and crispy bread.

"To die for," announced a more than satisfied Gibbo.

The mains put six choices before customers making it difficult to decide. The Fighter went totally traditional, the Writer a little less so.

McCrory tackled butter roasted turkey breast, roast potato, pigs in blankets, caramelised red cabbage, stuffing, honey carrots and gravy while Gibson took to a fish course – fillet of salmon, potato cake, baby spinach and beetroot veloute.

"When it's Christmas we inevitably think of turkey which is why I chose it to get in the festive spirit," smiled Glenn.

Festive spirit…that meant a traditional Christmas pudding infused with creamy brandy for his dessert with Gibbo ordering a selection of British and French cheeses with Cherry Tree chutney.

The set menu is priced £26 for two courses, £29 for three and is true value.

We decided to wash down our delicious meal with a bottle of Les Boules Blanc at a modest £17.50 rather than at a time of huge financial outlay going for an Amarone DOCG Ca Rugate Veneto from Italy at £65. The options are wide.

Naturally in a highly competitive world the Cherry Tree throw up a lot of excitements. Live music every Wednesday night proves hugely popular as does a student supper club every Tuesday with bedland all around Jesmond.

All in all, a splendid way of spending a festive evening with friends or family.