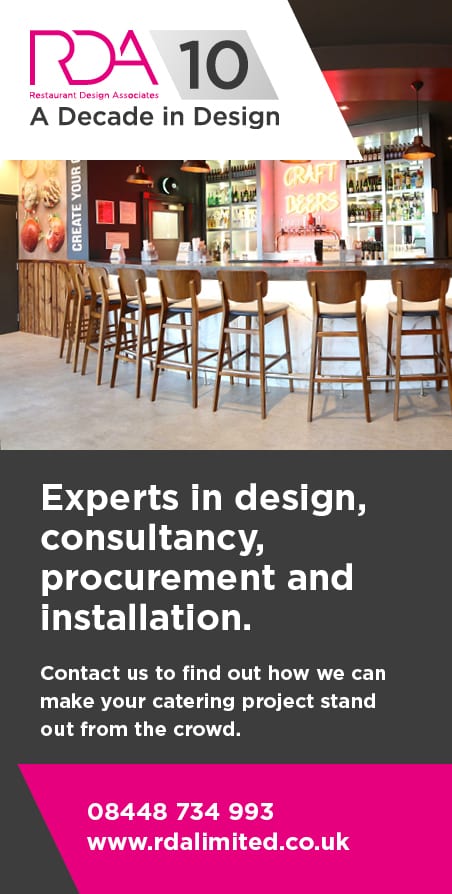 Michael Grahamslaw enjoys a memorable stay & play golf experience in the heart of Rothbury.
Feeling a touch of the old executive burnout after really hitting the ground running in 2017, I afforded myself a few days of rest & recuperation. Mini-breaks are good for the soul and it had been a little while since my son Jack and I had played golf together so I decided to reacquaint him with how the game should be played. Our travels led us to Rothbury, a picturesque market village in Northumberland which proved a pleasant release from the muck and bullets of the media game. Our home for the night was The Coquetvale Hotel, a handsome 19th century town house complete with 14 well-appointed bedrooms and a swish bar & restaurant.

The Northern Insight boys spluttered into town and we were soon warmly received by the hotel's General Manager Alison Walklett. Alison is a dynamic operator with a wealth of experience who is keen to widen the Coquetvale's sphere of awareness beyond its burgeoning local reputation. After a brief inspection of our rooms, it was clear that this hotel merits just that. Following an elegant refurbishment, guest rooms are now a picture of luxury and come characterised by stylish splashes of colour, plush bedding and soft ambient lighting. They're also equipped with every conceivable mod con whilst the highly-prized rooms at the front of the building offer an idyllic rural vista over the River Coquet. They even exhibit the paintings of local creative virtuosos Dave Pickard and David Tallberg. A lovely touch.

Now that we'd settled in, what were we to do with all this precious time on our hands? Well, The Coquetvale actually acts as the perfect base from which to explore all of the surroundings have to offer. In such a close proximity to Northumberland National Park, there's numerous country walks/hikes available alongside clean trout fishing rivers and heart-stopping stargazing opportunities. Not to mention popular nearby attractions like the Cragside Estate, Brinkburn Priory and Alnwick Castle. For two technically-bereft-yet-frightfully-keen golfers such as ourselves though there was to be only one backdrop to our afternoon of leisure.

Nestled amongst the rolling hillsides of the Coquet Valley, Rothbury Golf Club occupies a quite breath-taking plot of land. Recently in-post is Club Manager Paul Stancliffe, a PGA professional of rich golfing pedigree. Paul recognises the enormous potential of the site and works proactively to attain the best experiences for his members and visitors. Despite its staunch membership following, Rothbury GC is perhaps somewhat overlooked by the wider golfing community which is a pity considering it boasts 18 holes of challenging golf (they're all challenging for me) and immaculate green-keeping. There's also a club shop, extensive practice facilities and a clubhouse which is one of the friendliest we have encountered in some time. With Paul at the helm, I'm convinced the place will really establish itself and I urge you to take advantage of some of the highly competitive green fees/society packages available in the months ahead.

Jack – The Bandit – took the golfing honours yet a great afternoon was had by us both as we returned to the Coquetvale in a buoyant mood. This was followed by a brisk "Cannon Ball Run" of the local fleshpots before taking dinner at the hotel's in-house eatery. All in the name of investigative journalism, you must understand.

The Coquetvale offers sumptuous food in refined surroundings. Sounds of chatter and glass-clinking pervade the air as diners bask in the afterglow of their daytime outdoor pursuits. Jack kicked off with the winter-warming Roasted Pepper Soup whilst I went for the Prawn & avocado cocktail- fresh, delicate and a delight to eat. This wasn't just simple fayre however as for mains Jack boldly went for the Seasonal Breast of Pheasant with black pudding and apple mash. I meanwhile – with a few calories banked- tucked away the Pizza Diavolo. Sagely recommended by our waiter Matt, a bottle of Valpolicella set this off exquisitely.

Now into the springtime, the clearer weather lends itself nicely to a countryside retreat and The Coquetvale will be of prime consideration for us going forward. A hardy annual? I think so!