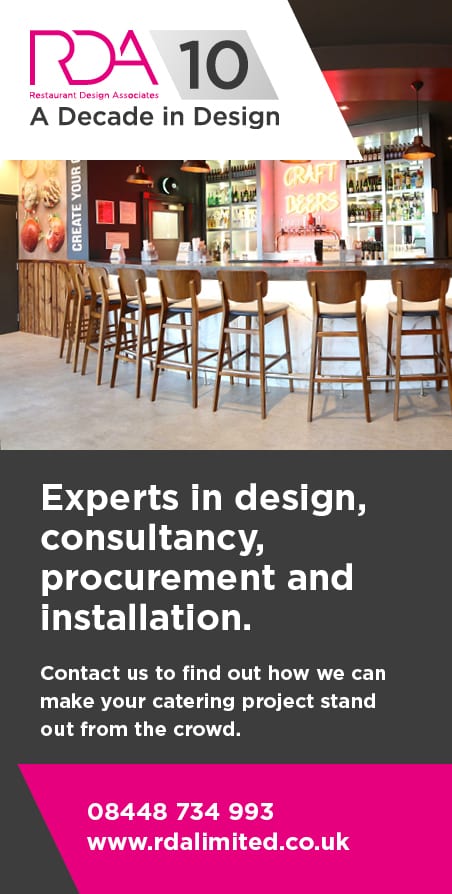 Grahamslaw & Son don their Sunday best and head for Hotel Indigo's Marco Pierre White Steakhouse Bar & Grill in Newcastle.
We recently visited Hotel Indigo's Marco Pierre White Steakhouse for a business lunch, and our experience was so favourable that we vowed to return to sample their Sunday offering. Dubbed "Sunday on a plate", the menu itself offers value for money with 2 courses available for £18.50 and 3 for £21.50 and proved to be just what the Doctor ordered during a period of some serious pre-Christmas overindulgence. Will I ever learn?

The team at MPW have a real knack for conjuring up dishes that are tasty and inventive and have created a Sunday Lunch menu to reflect this. We deliberated for some time over the Cream of Onion Soup and the Chicken & Leek Terrine although we both began with the Salmon Rilette which was topped off by a further slither of salmon and came expertly garnished with tiny nuggets of beetroot and citrus fruits. A thrilling concoction indeed!

Light, full, deep, delicate, zesty and aromatic, the wine collection at Marco Pierre White is an extensive one. Our friendly waiter Houman was something of an expert and was happy to suggest a chaperone for our forthcoming mains. Little did he know I was taking a crash course in tee-totalling!

These Main Courses took on more of a traditional turn. Jack tucked into the Roast Sirloin of Beef whilst I, feeling its effects but not yet sick of Christmas, went for the festive Turkey Breast. As we knew from our previous visit, meats are cooked to perfection at MPW Newcastle and this occasion was certainly no different. The bird was melt in the mouth tender and Jack's beef arrived the perfect pink. A trendy copper pan-full of seasonal vegetables accompanied both dishes as did a Gravy boat of red wine jus, whilst a smeared flourish of turnip paste added another touch of artistry. Not something you'll find at your local Toby Carvs! And, if all this doesn't appeal, there was a selection of other eye-catching main courses available including Roast Loin of Pork with Black Pudding, the Pan-Fried Supreme of Salmon with Prawn & Chorizo Risotto and the vegetarian Wild Mushroom & Truffle Penne Pasta.

We rounded off proceedings with coffees and a Chocolate Ganache with Pistachio Ice Cream which I must confess had been winking at me throughout. It would take a stronger man than me to sit impervious to its charms! Having no particular place to go, we did sit for a while to soak up some of the atmosphere. On each of our visits now we've noticed a lively buzz about the place and its little wonder why. MPW Newcastle appears to be a versatile venue which really lends itself to a number of different occasions. Be it Sunday lunch, a celebratory meal, afternoon tea or a business deal-clincher, they deliver with style and substance every time. It certainly made for a truly memorable afternoon, yet thankfully Christmas comes but once a year!