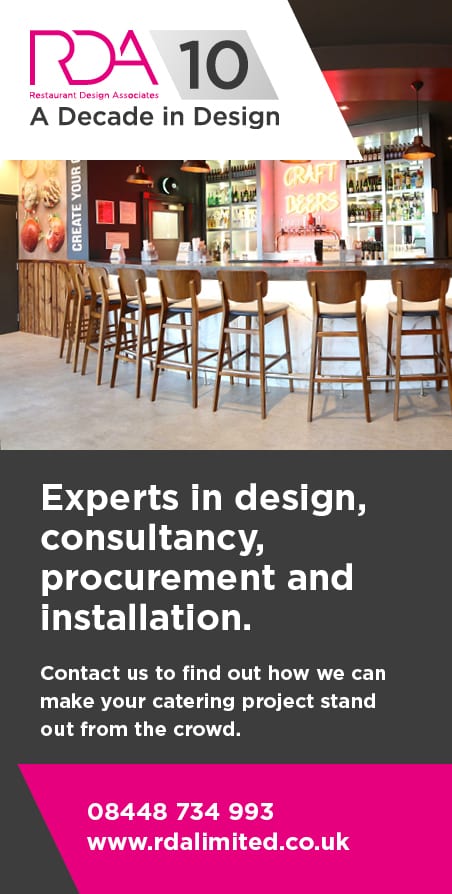 They say if you can remember the sixties then you weren't really there and I guess the same could be said of a good business lunch. Such was the verdict the morning after our first visit to the classy St.Vincent on Newcastle's Quayside!
Like many diners, I couldn't be more surprised to learn of the closure of Caffe Vivo. The buzzy Italian bistro was a fixture on the city's Broad Chare for over a decade and a much-loved favourite of Terry Laybourne's 21 Hospitality Group. In its place comes St.Vincent, a chic new wine-bar café inspired by the neighbourhood bars of France and Italy.

The St.Vincent concept is simple; this is a place to sample interesting – often lesser known wines – over small plates of simple food done well. Whilst we've all noted the boom in craft beers in recent years, there's also been a sizeable shift in the wine sector, with many of St.Vincent's wines handpicked from small, emerging vineyards.

Fans of Vivo will notice a drastic revamp of the restaurant's dining area. Warm shades of red and chocolate create a cosy ambience whilst steel pillars and exposed brickwork provide a nod to the area's industrial heritage. A long, capacious bar area has also been installed which makes it a great spot just to drop in and sample the wares.

St.Vincent serves food all day from morning to moonlight with this lack of fixed sittings offering much freedom to the diner. Breakfast is served Tuesday to Friday from 8:30am which is perfect for early business meetings whilst take-out coffee and treats are also on the menu.

The kitchen really gets into its stride of a lunchtime and from then is open all day. After a long day of meetings, I linked up with my son Jack for a late lunch to combat the mid-afternoon lull.

On hand to meet us was Matt, the restaurant's super-friendly Maitre D' who explained a little more about their food offering. This is not a place for your typical starters/mains. Diners can instead snack over a glass or two, or go all-out with a fullblown tapas style meal.

To kick off, Matt poured us a generous glug of "Cloudy Prosecco" a unique new palate cleanser -made organically with few chemicals – which proved an instant hit with father and son.

From there, we were invited to try a selection of appetisers which included Lindisfarne oysters, house baked sourdough and a charcuterie sharing plank featuring Saucisson Sec, Rilettes and duck terrine. This was all washed down with a lively, young Macedonian red which is unlikely to be found on any other wine list in Newcastle.

Following on, we ordered another feast of small plates comprising Coq au Vin with buttered coquilles, sautéed tiger prawns with chilli and garlic, potted salmon with cucumber dressing and the stand-out steamed mussels with pinot des charentes and sweet spices. To complement this, we really upped the ante with a glass of dry sparkling red which tied the flavours together perfectly.

To round off proceedings, we tucked into a plateful of Florentine doughnuts with strawberry jam and Chantilly cream as well as an epic slab of Tiramisu. St.Vincent is certain to make its mark with diners at various points in the day. In addition to its daily small plates menu, it also offers weekend brunch served 10am – 3pm every Saturday and Sunday. It seems Terry Laybourne has done it again!