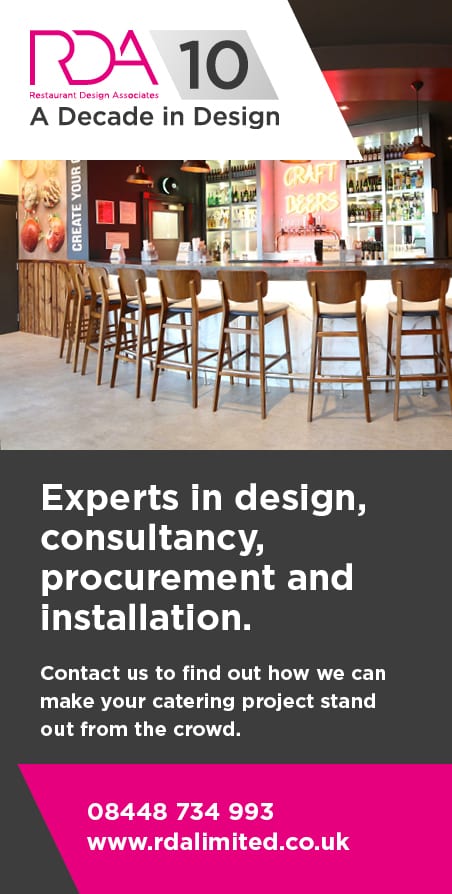 With a mix of exciting new dishes being rolled out at Sabatini, I decided to wine and dine a couple of loyal business clients.
The restaurant, which is a firm favourite of mine, continues to serve homespun Sardinian specialities alongside funky happy hour fayre from its prime riverside location. Sabatini is celebrating 25 years of business on the Quayside, yet the décor remains chic and contemporary. The atmosphere is punctuated by an easy elegance; glossy tabletops combine with floor-to-ceiling mirrors and parquet flooring. Whilst a Tyneside-meets-theSistine-Chapel ceiling mural lends some Italian authenticity.

The venue, which is owned and managed by restaurateur Fabrizio Saba and his family, also plays big brother to fellow Italian frontrunners Fratelli (Ponteland) and Prima (Dean Street). Sabatini champions the cooking of his homeland in Sardinia and offers up a number of rustic specialities. There's myriad choice available and a few of the dishes wouldn't appear out of place in the Sardinian hills. Note traditional shellfish broth with tomato and fregola or the Sardinian pork sausage with garlic, black pepper and chilli. Naturally ingredients such as pecorino cheese, ricotta, salamis and hams are all in abundance as everything is done with trademark Sardinian vim and vigour.

Larger parties can even look forward to the traditional suckling pig, a prevailing dish from the island which can be ordered in advance and serves up to 14 persons. Now that is what I call a true taste of Sardinia.

One glance at this sunny haven of flavours had us looking up "Teletext Holidays" and we couldn't wait to get stuck in. My business pal opted for the Bruschetta Sarda – another featuring Sardinian inflections which consisted of toasted bread enlivened by extra virgin olive oil, cracked sea salt and a grand helping of the aforementioned pecorino. My other friend tackled a sprightly octopus & celery salad whilst I procured my weekly chilli fix from king prawns tossed in a devilish arrabiata sauce.

Sabatini run a happy hour from 12 – 6:30pm every week day with pizza/pasta dishes available at £6.50. My pal chose the Pizza Via Veneto; chicken, red onion and crispy pancetta all on a light and crispy base. Clearly this is a restaurant which does the basics very well indeed.

The menu also offers some standout meat dishes. I chose the chargrilled chicken thighs in a tangy hot paprika and thyme dressing. My colleague's sliced veal proved equally good. A classic Roman dish, this consisted of veal wrapped in parma ham, topped with a fresh sage & butter sauce and served with a sautéed spinach accompaniment.

Of course, good cooking like this demands a bold Italian red. Our waitress, who was something of an expert, was happy to recommend an excellent bottle of Barbera d'Asti which really satisfied this triumvirate of Vino kings.

Desserts looked similarly inviting. In a bid to preserve authenticity, many of the cakes and pastries are imported from Italy. Classic sweet treats like Cannolis and Sfogliatella are all available yet naturally, we couldn't leave without sampling a slab of Tiramisu!

Following on from our review of Signor Prosecco – Sabatini's neighbouring tapas & prosecco bar – and now, at this flawless business lunch, it's clear that great things are happening in this corner of NE1. The Sardinian sun continues to shine on Newcastle.