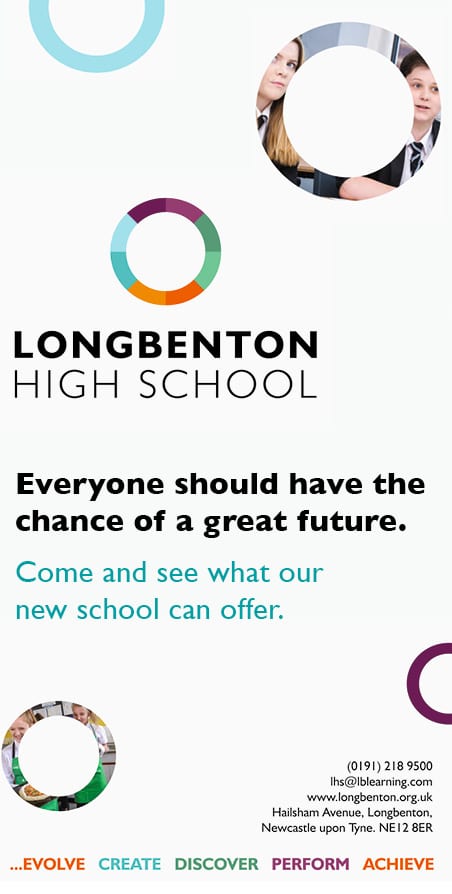 After the enormous success of last years' largest ever Enterprise, Engineering and Coding Education Challenge that involved over 1,000 pupils, 21 schools and 50 businesses, this year was planned to be bigger and better. The hugely successful, popular and industrious Sir John Hall agreed to take the lead on this year's BIG PIE Friday Challenge that took place on the morning of Friday 31st March.
This year's challenge seen 26 primary schools from Barnard Castle, Darlington, Hartlepool, Middlesbrough, Durham, Kibblesworth, Wickham, Birtley, Gateshead, Sunderland, Houghton le Spring, Walker, Blakelaw, Ponteland, Ashington, Newcastle, Benwell, Scotswood, Fawdon, Dinnington with over 1,600 pupils all across the North East compete against one another. Targeting 9, 10 and 11 year olds this unique, exciting and ambitious Challenge engages, inspires and educates future generations in enterprise and Science, Technology, Engineering, Enterprise and Maths (STEEM) based activities.

The BIG PIE Friday Challenge sponsored by Gainford Group and County Durham Community Foundation is being delivered for free to schools within three stages. The first being two timed activities, one engineering and another Coding based, that took place on the morning of the 31st March. Eight schools that were the quickest at completing the tasks have gone through to the second stage where they will each undertake a full week of enterprise, coinciding with Newcastle Start-Up Week. The students will plan, create and sell something with support from local businesses, complete a formal qualification and then be judged purely on the profit they make. The Challenge will ultimately culminate in an awards ceremony at the Discovery Museum on the 13th July 2017.

Each of the Schools was allocated a PIE'Oneer someone from industry – to help them through the challenge and independently validate the competition.

Ammar Mirza CBE, Trustee and Founder of the PIE Project Trust Charity explains, "The level of support and interest from all across the public, private and third sectors for the Challenge has been overwhelming. We have small and big businesses coming together to support our common purpose, focused on improving life chances and enhancing life choices within young people regardless of their background."

"Organisations already committed to supporting the pupils this year include Gainford Group, Teesside University, Federation of Small Business (FSB), North East Chamber of Commerce (NECC), County Durham Community Foundation, Durham and Darlington Fire Service, Your Homes Newcastle, North East LEP, Asian Business Connexions, Great Annual Savings, Arnia, First-Face-to-Face, the InCredAbles, Learning Curve Group, Brand Ami, SME Centre of Excellence and our Armed Forces. "

"Sir John has been a huge supporter of our work over the past 4 years alongside the likes of Her Royal Highness Princess Eugenie, inspiring pupils through school assemblies, sharing life experiences and presenting students with their certificates. In fact as a local successful entrepreneur, the students study Sir John as part of the NCFE Enterprise Qualification. I am absolutely delighted that Sir John has agreed to spearhead this years' campaign.

I am also grateful for the significant support from a number of organisations that recognise the valuable work of the charity including our Armed Forces and in particular Gainford Group and County Durham Community Foundation that have made a significant donation to ensure success of the BIG PIE Friday Challenge in primary schools across Durham and Darlington."

The key aim of the challenge is connect business with education, positively affect careers, information, advice and guidance and promote good practices like the Gatsby Benchmarks. Within the North East there have been improvements in unemployment rates, however it still suffers from being at the lower end of a number of league tables with our younger generation leaving school with limited ambition or aspiration. Business continues to complain about skill shortages and the younger generations not having the right attitude and aptitude for work.

Andrew Hodgson, chair of the North East Local Enterprise Partnership, said, "We are dedicated to putting careers at the heart of young peoples' education; particularly given that we know from research that life-limiting decisions about careers can be made from as early as aged 10. To improve this, we need to give young people enough time and resources to enable them to think about their futures early.

"We are pleased to support the PIE Challenge as it closely aligns with our Good Career Guidance Benchmarks and Enterprise Adviser programmes, both of which aim to raise aspirations among young people and educate them about the many careers opportunities available here in our region. The North East strategic economic plan is dedicated to improving skills in our region and programmes like this one help to achieve just that."

As someone who has grown up in the North East and passionate about supporting the whole community, Sir John shares his experiences, "When I was growing up in Ashington I didn't have any role models or mentors that I could relate to. There was limited career advice and guidance. However, I was driven and understood the importance of setting goals and having ambition."

"These days there appears to be a lot of confusion and limited direction on the opportunities available to our young. This issue affects every single one of us. We need to get in early and provide pupils with the skills they need to succeed, linking them clearly to industry and helping them build a better and brighter future. Being prepared for the world of work, having clear options and routes and support from parents, schools and businesses will deliver successful outcomes and destinations for our young people."

I have worked with the PIE Project over the past four years and recognise the significant impact it has made in helping our future generations. I want our young people to understand, alongside formal academic skills, the value of life and work experiences and build abilities such as self-management, team working, business and customer awareness, problem solving, communication and interview skills and self-discipline, all of the skills that the PIE Project develops."

The BIG PIE Friday Challenge is a fun and inclusive way for businesses to support their schools and schools to engage with business. The key focus is on linking local organisations and individuals so that school children have a clear line of site of job opportunities and positive inspirational role models. The NCFE Qualification provides the pupils with an industry recognised qualification and the foundations to become better equipped to enter the world of work.

Sir John goes on to say, "Every single person and business has a responsibility to contribute to the success of our future generations I would encourage everyone to get behind this inclusive campaign that can help make our region industrious again, promoting British values to power our country forward through clear ambition and aspiration".