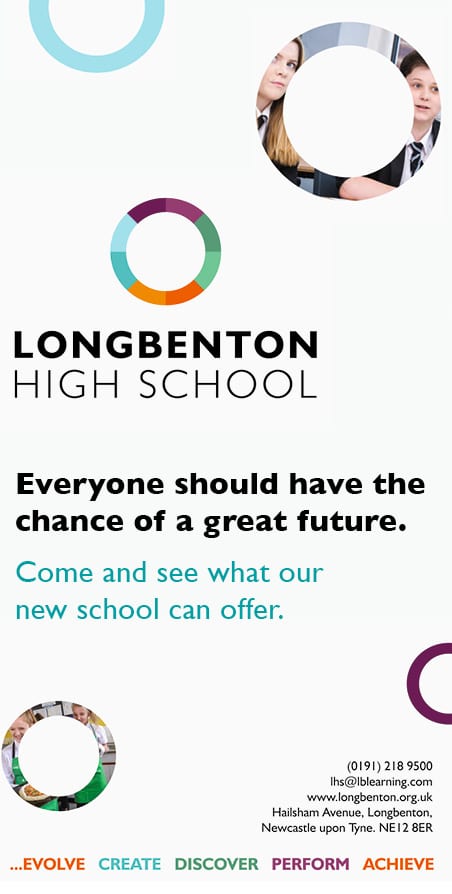 The prosperity of our economy, the future skills of the workforce and the career prospects of young people are dependent on adequate and appropriate development opportunities being available to ensure individuals have the right skills and attributes to successfully enter the 'world of work'. There is much evidence to suggest that we are not doing enough in this respect. To have the desired impact we must all take responsibility for making the positive change that is required. Working with the Progression Forum, 'Work ready Newcastle' and the North East LEP the PIE Project is a call to action for all schools, colleges, other learning providers and most importantly employers to collaborate in facilitating the activity that young people need to become work ready. It is also about encouraging young people, parents/carers and families to be involved and take responsibility for ensuring that young people take part in and benefit from experiences that will make them successful in work. Building on local good practice more relevant and good quality interaction needs to occur between business and local learning provision that will: Provide context for learning • Develop transferable skills • Raise awareness of the 'world of work' • Help inform young people's future careers choices Activity should begin ideally in primary phase and should continue through secondary schools and beyond. Primary Inspiration through Enterprise helps to provide a holistic approach to enterprise education. Engaging with parents, pupils and practitioners underpinned by a formal qualification. The PIE Project provides the perfect platform for a school to demonstrate Ofsted' requirements on community and business involvement within the curriculum. The ultimate aim of the PIE Project is to help students understand key skills such as budgeting, social interaction, career planning, and personal development. Promoting strengths and addressing weaknesses, the project will help establish a practical platform for students to understand opportunities and realise future aspirations. By working with local businesses the PIE Project helps promote community cohesion, tackling inequalities and addressing real industry issues, all through Primary Inspiration through Enterprise.
We would like to offer a huge thank you to the following organisations and individuals for supporting the 1st Stage of the BIG PIE Friday Challenge our sponsors Gainford Group and County Durham Community Foundation. Our PIE'Oneers – Jacqui Miller MBE, Prof Roy Sandbach, Caroline Theobald CBE, Ammar Mirza CBE (InCredAbles); Cpl Tony Strachan, Pascal Lamb-Carmarena, Sergeant Major Mark Hill MBE,

Sergeant Craig Henaghan, Cpl Daniel Bell, WO2 Dave Ross, Maj Edward Lilleyman, Sgt Andrew Birtles,

Capt William Thompson, Sgt Jamie Farrer, Sgt Sharon Kay (Armed Forces); Mark Jackson (Arnia);

Alice Holliday (First Face to Face), Georgia Philips, Alex Farrington, Kylie Allen, Jane Turner (Teesside University; Ricky Mingle, Wayne Seddon (Great Annual Savings); Paul Carbert (North East of England Chamber of Commerce); Rob Kleiser, Paul Harm, Angela Whitfield (Learning Curve Group); Doc Anand (Newcastle International Film Festival/ABC); Ami Davies (My Little Explorer); Neha Nair (AMPM 247);

Heather Horan, Louise Grogan (YHN); Andrew Alison, David Mitchelson, Graham Chaytor,

Stuart Errington (Durham and Darlington Fire Brigade); Paul Lancaster (Newcastle Start-Up Week),

Imran Khaliq (Gainford Group); Andrew Vince (North East Skills Training); Raj Singh (ABC).

We are now looking for local companies and individuals to support the 2nd and 3rd Stages. If you are able to commit to supporting your local school or would like to make a donation towards our critical work please contact us. The BIG PIE Friday Challenge is only the start and if you are interested in supporting any of the activities or simply want to have fun helping young people realise and raise their ambitions please get in touch.

www.pieproject.org www.wakelet.com/@PIE www.facebook.com/pieprojectne twitter:@pieprojectuk

tel: 0191 2424892 email: Big@pieproject.org

Primary Inspiration Through Enterprise (PIE) Project Trust Limited

The Beacon, Westgate Road, Newcastle upon Tyne, NE4 9PN (U.K.) Email: info@pieproject.org Web: www.pieproject.org