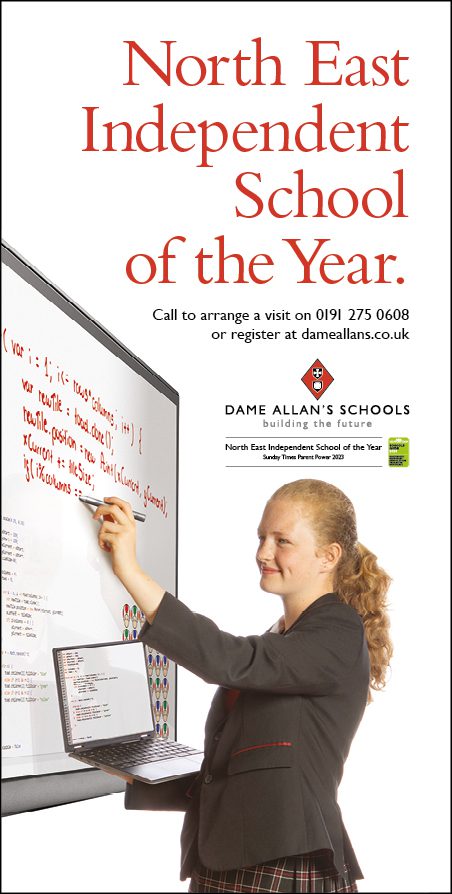 Head of King's Magna Middle School (KM), Mr Joseph Birchall, describes how his school operates on an educational philosophy centred on student experience and the principle of choices.
At KM, we believe in offering a diverse and enriching curriculum that shapes the student experience for the better and fosters a love of learning through providing students with the opportunity to do more of what they enjoy earlier in their student journey.

At the core of our curriculum are the fundamental subjects of English, mathematics, and science, which students engage with almost daily. However, we also recognise the importance of providing students with a broader and more varied education, which is why, starting from Year 6, we empower our students to choose two optional subjects they want to study. The flexibility to choose additional subjects across a wide range of options including academic, creative, performing, and sporting subjects, ensures our students can engage with topics they are genuinely interested in or passionate about.

KM is all about experimenting and learning through experiences, trying new things, and discovering what you enjoy and excel at. Students are encouraged to not only try different curriculum subjects but also extra-curricular activities which enrich their education. There are over 100 activities that our students can get involved in including Beginners Mandarin, Games Design, Practical Science, Home Economics, Woodland Sessions, and Enterprise Club as well as more traditional options such as Art, Dance, Design Technology, Drama, Gymnastics, Music and both competitive and recreational sports clubs. Students can compete in national competitions across a broad range of specialisms and can also join in whole collegiate projects such as the recording and release of the recent hit song, 'Feels Like Home'.

Gifted students can enter onto our Performance Sports Pathway in Basketball, Cricket, Football, and Netball. This programme provides the opportunity to compete at a higher level, allows for extra training sessions by specialist coaches and offers students practical advice in areas such as sports massage, nutrition, fitness, strength and conditioning. Those that excel in performing arts can undertake our Academy of Dramatic Arts (ADA) Performing Arts Pathway which allows them to hone their skills in acting, musical theatre, comedy, stage combat, and a variety of dance styles. These pathways also come with extra support for auditions, sport trials, and moving onto the next steps in their chosen field.

Within our vast programme of choice, we identify skills that are essential for future career success – including entrepreneurship, collaboration, ICT, communication, life skills, and critical thinking.

In September 2020, we introduced a Business and Enterprise programme as an optional subject for Year 9 students to better prepare them for some of our most popular specialist subjects; GCSE Business, BTEC Enterprise, and GCSE Economics. This programme offers our students the opportunity to learn about finance through projects such as researching the set-up of an online t-shirt business which helps to develop an understanding of fixed and variable costs as well as how to calculate figures for breaking even, gross, and net profit.

Our boarding provision allows students to choose a variety of both onsite and offsite activities including weekend trips and recreational sport and games. Students can also enjoy downtime in either our house common rooms or our specialist activity centre, Muggles, which offers a variety of games consoles, board games, films, computers, table tennis and pool tables. In addition, students have access to recreational spaces including a park, climbing wall, basketball courts and grass areas for football and volleyball.

The theme of choices permeates throughout our school community. We encourage our students to be conscious of the choices they make in all aspects of their school life, emphasising values of respect, responsibility, and integrity. We offer a wide range of leadership roles throughout the school that allow our students to grow in confidence, developing core collaboration and leadership skills. This holistic approach to education helps us shape well-rounded individuals who not only excel academically but also contribute positively to society.

At KM, we are dedicated to providing our students with a comprehensive and empowering educational experience. Our commitment to offering choices in both the curriculum and in personal development ensures that every student has the opportunity to thrive and grow into a responsible and principled member of our community and beyond.

To learn more about King's Magna, visit www.qe.org or book a place on one of our open mornings on 18th November or 27th January.

Alternatively, email admissions@qe.org or phone 01423 333333 to book a private tour.