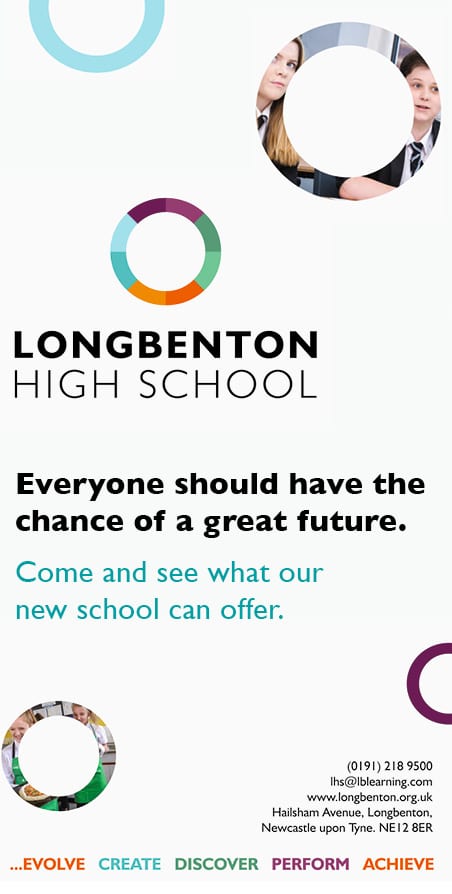 Gateshead College is helping to attract more women into the built environment industry through the pioneering PlanBEE scheme
Talented young females are playing a major role in helping the built environment industry tackle a long-standing skills shortage. Emma Hawkins, Jodie Carson, Ellen McCann and Lana Whittaker have all signed up to PlanBEE to learn new skills that will enable them to plot a successful career path in the sector. The four young women are part of the second group of students on the innovative scheme, which was launched last year when Gateshead College and Ryder Architecture formed a powerful alliance with architects, designers, contractors and engineering specialists. They developed a unique, flexible degree-level apprenticeship designed to attract and retain the brightest new talent in the region, plug skills gaps, and create a more flexible workforce capable of working across various construction disciplines. Twenty-year-old Ellen McCann signed up to the scheme after turning down the chance to study fashion at Kingston University. Ellen, from East Boldon, said: "I've always been interested in interior design and architecture; when I heard about the degree-level course it sounded perfect for me.

It's becoming increasingly common for women to work in this sector and there's a wide variety of career options available to those who do." Rather than follow a traditional training model where students complete their qualifications while working in one company, PlanBEE gives trainees the chance to work across several companies and gain a thorough first-hand understanding of the built environment industry. Working with Gateshead College, the group has created a bespoke higher level skills programme that provides budding professionals with study and off-the-job training at the college's Skills Academy for Construction on Team Valley, along with a job working with some of the region's leading companies. It has been tailored specifically for and by the North East construction sector, providing students with a starting salary of £10,800 per year, a professional qualification and a guaranteed job opportunity on graduation. Chris Toon, deputy principal at Gateshead College, said: "We want to develop the next generation of female business leaders, particularly in industries that require an injection of new skills.

Attracting more talented women into the built environment sector, which is a key aim of PlanBEE, will help companies become more productive and competitive." Gateshead College is inspiring 14-16 year-olds to join the sector as part of its career college initiative, which offers students the opportunity to complete a new construction and built environment programme in tandem with their GCSEs which they study at school. This will set them on a pathway to PlanBEE and a professional career, and the first cohort started this month. Investigating why so few women enrol on construction-related degree courses is also important in boosting the number of females in this sector. Gateshead College has teamed up with Northumbria University and Derby College on the BRIDGE research project, which explores why these courses attract so few people from disadvantaged backgrounds or with disabilities, ethnic minority groups and mature and part-time students.

We want to develop the next generation of female business leaders, particularly in industries that require an injection of new skills.
Chris Toon, Deputy Principal, Gateshead Colleg
Extensive research with key stakeholders is being undertaken to gain a deeper understanding of the factors affecting student degree and career choices, with the goal of developing and testing a range of interventions that can improve the diversity of graduate recruitment in professional construction subjects.