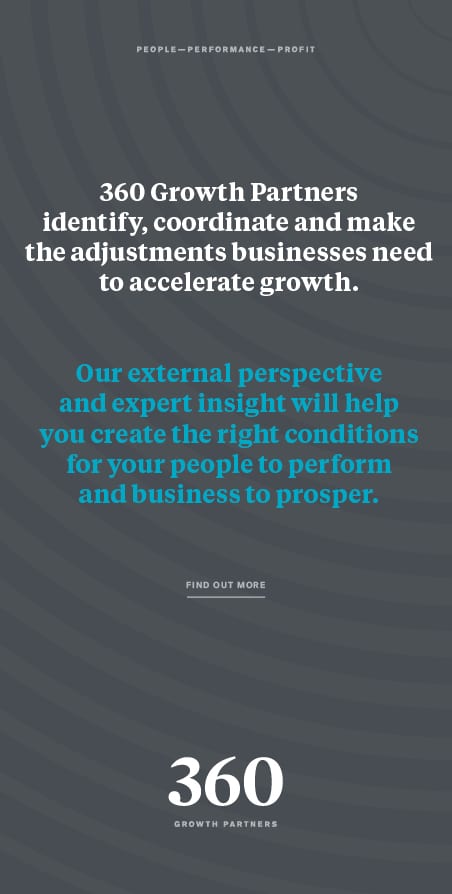 Samuel Knight International, a global recruitment and project man-power specialist headquartered in Newcastle upon Tyne, was founded by Steve Rawlingson in 2014 with the ambition of shaking up the recruitment industry. Initially tackling an acute skills shortage in the energy and rail sector, it has demonstrated an impressive level of growth since its inception.
BACKGROUND AND PREPARING FOR INVESTMENT

Samuel Knight International is a global manpower provider, delivering expert talent to the energy and rail sector on a permanent, contract, and temporary basis. With headquarters in Newcastle and additional UK offices in London and Bristol, Samuel Knight has extended its global presence with four USA office locations in Chicago, Atlanta, Boston, and California – to facilitate and support investment plans internationally. Additionally, the global business has a Middle Eastern base in Iraq. Achieving phenomenal success since its inception 5 years ago, the organisation has firmly cemented itself as a market leader, achieving a turnover in excess of £13 million in 2018.

In January 2019, Samuel Knight announced significant investment from Gresham House Ventures, which will be used to fund resources for its near-term growth plans. This also allows for the organisation to hire 40 new employees in 2019. The transaction had been 18 months in the making; throughout which the organisation had engaged with UNW's Corporate Finance team, who provided the strategic advice and support to position the business for investment.

During this time, UNW acted as a critical 'sounding board' for the organisation's management team and developed an integrated finance model with key drivers for Samuel Knight's management. This enabled them to forecast and build a plan supportive of investment. Alongside the preparation, they led negotiations with existing shareholders, interested new investors, and structured the transaction to comply with VCT investment rules.

Katy Lamb, Corporate Finance Senior Manager at UNW, comments, "The first 12 months of the project were all about preparing the business to be investment ready. Clarifying and formalising the business plan is a big piece of the work essential to communicate the financial opportunity to potential investors. Samuel Knight's high growth had created challenges within the business that needed resolving, including ownership issues around the group structure it was part of."

In order to ensure an effective management structure was in place prior to investment, an integral part of Samuel Knight's strategy was to appoint a Finance Director (FD) to its senior management team. The FD would lead, direct, and support the process of investment, whilst ensuring smooth finance operations to enable the business to achieve investment.

RECRUITING THE RIGHT TALENT TO OVERSEE THE INVESTMENT PROCESS

Through UNW's Strategic Talent team, a niche recruitment service specialising in board level and senior finance appointments, Carl Moffett was introduced to Samuel Knight in October 2018.

Carl offered Samuel Knight significant experience, having led a number of transactions in previous roles; he formerly held several major finance roles at a number of renowned global players. With over 20 years of finance experience, he had the skill set necessary to lead on the investment process.

Carl, who is now Group CFO of Samuel Knight, explains, "I've held a close relationship with UNW since 2007, and was approached by the Strategic Talent team regarding the role of FD at Samuel Knight. I knew the business was building a major presence in the global recruitment space and I felt my background paired well with Steve's (Group CEO of Samuel Knight) vision to grow a sustainable business of scale."

"The Strategic Talent team at UNW have an extensive knowledge of the finance sector, and were aware that my expertise lies in due diligence, setting businesses up, growing them, and preparing them for investment. They knew that was exactly what Samuel Knight needed. My role in the business has since advanced, and I now head up global group finance operations, highlighting the level of growth the business has enjoyed," Carl adds.

He continues, "When I joined Samuel Knight, my priority was to get the business ready for investment. As a business that has experienced rapid growth, we had a few growing pains that needed to be addressed. A fully operational financial team wasn't in place, which limited visibility of financial performance and cash flow. We worked alongside UNW to ensure that the right processes and controls were in place to demonstrate that we were investment-ready."

TAPPING INTO UNW'S WIDER EXPERTISE

Samuel Knight was also able to tap into UNW's significant corporate tax expertise. The team offered advice on the company restructuring, and completed a "demerger" to separate Samuel Knight from their larger corporate framework. This provided a platform for an investment to be made. Alongside this, UNW assisted the organisation in setting up their EMI scheme, a fantastic incentive for leaders and future leaders within the business. Carl stated, "All of this work provided potential investors with confidence that we were working towards becoming investment-ready, and helped us to communicate that we were in the final stages of aligning everything within the business."

Carl adds, "The team at UNW were really well prepared going into the investment, and controlled the entire process very well. They put a lot of structure into their plan, and we wouldn't have been able to secure the transaction without their strong links to the private equity houses that invested in us."

The relationship between UNW and Samuel Knight International also covered other aspects in addition to the investment process. In 2017, while working with the Corporate Finance team on the strategy, it was identified that the organisation would benefit from using UNW's outsourced accounting and payroll services. Two members of the firm's accounting services team were seconded to Samuel Knight to support them through a review of their accounting systems.

Initially, the task was short-term; however, support increased as the team recognised the need to restructure the systems and undertake general backlog tasks that allowed the organisation to focus on their core activities. Transferring the payroll process to UNW provided additional capacity within Samuel Knight's accounts team to focus on day-to-day operations.

Looking to the future, Samuel Knight is focusing on international expansion.

Carl added, "We're on a very steep trajectory, in terms of growth. Our expected growth and turnover over the next three years is in excess of 400%, so we're aiming to expand into the U.S. and the Middle East. In our sector, the market is massive, but we have the high-calibre team necessary to continue growing."

Since completing the investment process, Samuel Knight has also appointed UNW as their auditor. Speaking of his motivation behind this, Carl said: "I have worked closely with Andrew Wilson, an audit partner at UNW, in the past. UNW's technical expertise and track record of providing the high levels of client support we needed made it an easy decision to select them as our auditors."

Laura Dean, a member of UNW's Strategic Talent team that helped recruit Carl, stated: "We were well aware how important it was to recruit the right level of talent to Samuel Knight's senior management team during the investment process. Using our networks and knowledge of the financial field, we were able to appoint Carl, who was instrumental in securing the transaction. Samuel Knight typifies the entrepreneurial businesses that we work with, and it's fantastic to see them continue to grow and showcase the ambition of organisations in the North East."

Reflecting upon the investment process, Carl added, "Being able to tap into the full range of services available from UNW was key to Samuel Knight successfully securing investment. Having a trusted adviser that we were able to rely on for support throughout every stage of growth helped us ensure that all of our focus was placed upon our final goal of expansion and continued development."