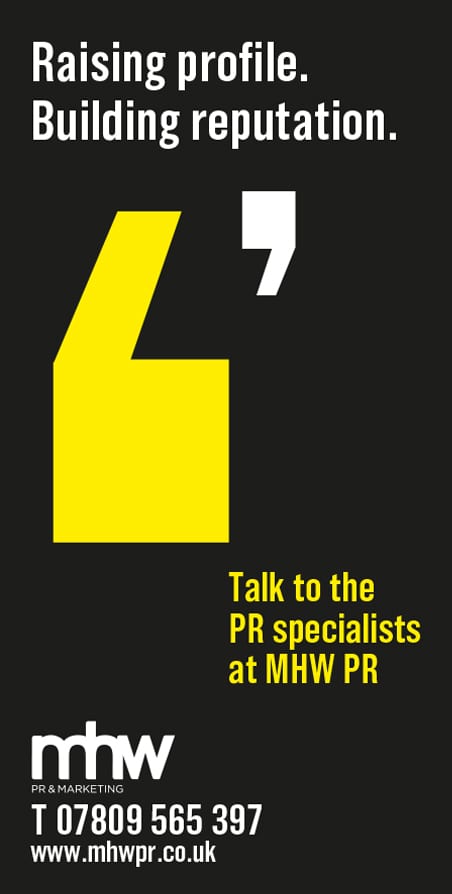 Smaller construction companies are the life-blood of the industry and key to job creation across the North of England.
According to industry analysts Barbour ABI, the value of all construction contracts awarded in 2019 was £59.9 billion. It represents an increase of 0.2% on 2018 but is 20.3% lower than the peak of £75.1 billion achieved in 2015. The government has identified a lack of development finance as a barrier preventing smaller builders from delivering more and a new bank, GBB, is aiming to bridge the gap for SME property developers and construction companies.

Based in Newcastle, GBB will fill a gap in the market by targeting experienced regional developers and construction companies with loans of up to £5m. To help create opportunities for growth across the North, GBB was established to fund up to 25,000 homes over the next five years. Steve Deutsch, GBB chief executive, believes the bank will be ideally placed to address the lack of traditional bank funding for smaller developers after obtaining a full banking licence next year. It aims to lend around £600m a year and build a £1bn-plus balance sheet.

He said: "Small housebuilders are essential to building the homes this country desperately needs but they often can't access affordable finance. Our ambition is to become an engine of economic growth for regional SME developers by providing bespoke secured finance underpinned by long-term relationships that build trust and generate repeat business."

The bank plans to support residential property development projects of around 10 to 40 houses and commercial properties of between 1-3,000 square metres, across the Northern Powerhouse regions. GBB aims to be the finance partner of choice for the property sector in the North and puts great service at the heart of the strategy.

Mr Deutsch said: "We are focused on supporting regional property development at good rates, with great service. To be able to support regional property developers and small construction companies will also bring new jobs and homes for people in the regions."

The property development fund is part of an overall lending plan of £2.9bn with around £2.6bn dedicated to supporting regional property developers and small construction companies. A total of £2bn will be lent across the North, Midlands and Scotland.

GBB is led by an experienced management team and has formally applied to the Prudential Regulation Authority (PRA) for a licence to trade as a bank. It intends to provide tailored lending to regional SME property developers for both residential and commercial property development, and fixed-rate savings products to retail customers. For savers, highly competitive fixed-rate deposit rates will ensure strong appeal and that customers achieve competitive returns.

Chief Lending Officer for GBB Stephen Henman, said: "Our key differentiator is our regional and property development focus combined with a relationship-centred approach, which is unlike anything else on the market. This, combined with our specialist underwriting capabilities, local knowledge and market-leading, cloud-based technology, puts clear water between other providers and us. We hope that this will lead to an increase in property development in our target regions.

Customers will benefit from locally based Relationship Managers who will be dedicated to understanding customers' finance requirements and supporting their ongoing needs. The team at GBB believe its success will be built on longlasting relationships that are built on trust and understanding."

Mr Deutsch concluded: "The construction sector across the North is full of untapped potential and we are building a bank from the ground up to ensure it is the partner of choice for construction companies and developers."