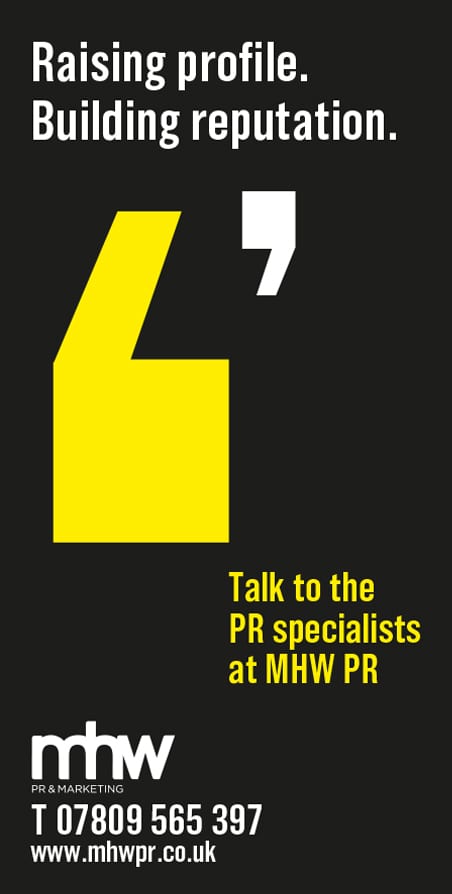 After launching almost two years ago, WilliamsAli Corporate Finance has advised and supported clients on a series of notable recent deal successes. Things are going well, but "What's their plan?"...
Phil Williams, partner and co-founder explains the important position that WilliamsAli occupies in the marketplace: "We have worked in the North East deal advisory market for many years between us and have long felt that there is a significant gap to be filled. A business community as resilient, innovative, and ambitious as the North East deserves to be serviced by high-quality, specialist advisers based within the region. Whilst we respect and admire the handful of excellent dealmakers active in the market, it was clear before we established WilliamsAli that there was a lack of depth of choice for business owners and leaders to draw upon.

"We look around other Northern regional financial hubs, such as Leeds, Manchester and Sheffield, and see them populated with many thriving corporate finance boutiques offering specialist and independent advice. The best of those boutiques can deliver a level of quality and depth of knowledge which compares favourably with that seen at national or big-4 accountancy firms, but without the huge cost base, competition for time with their larger clients or conflicts of interest. With the occasional notable exception, that thriving and dynamic pool of independent boutiques has never been replicated in Newcastle and the North East and we aim to fix that with our plans for WilliamsAli.

"By building a high-quality team of experts operating with freedom and agility, we can offer business owners the full attention and resources of our specialist knowledge just when they need it the most. Transformational deals and transactions can be once-in-a-decade or even once-in-a-lifetime events and you cannot afford to get them wrong. As it was once put to me: 'no-one uses their GP for brain surgery, they go to a specialist'."

Abu Ali, the other award-winning co-founder of the business, sets out the types of deals and clients that WilliamsAli works with: "At the heart of our proposition, is the objective of extracting maximum value from any situation for business owners, investors and entrepreneurs. We have particularly strong experience in helping business owners at the point of exit, whether through a trade sale, a private equity transaction or a management buyout. Many of our current clients have engaged us well in advance of those planned events to help them to prepare and build ahead of time to give the best chance of success.

"Our credentials in business sales and private equity were demonstrated in the successful sale of Smart Utility Management to ECI Partners-backed acquirer Bionic. The depth of our understanding is further evidenced by engagements with private equity investors who have sought our expertise to help them with a number of transactions in buyside roles.

"We will also be flexible and innovative in structuring the right deal for our clients through non-equity funding, for example, the recent Thin Cats-backed finance package in support of the MBO of Todd & Cue. We pride ourselves on working with high-quality people in high-quality businesses, no matter what their stage of development, as demonstrated by another recent deal success, the growth capital investment in Equiwatt through the North East Venture Fund managed by Mercia.

"In many cases, the clients we work with have been attracted to us not only by our corporate finance expertise, but also the commercial grounding and insight that our team has acquired through years in senior roles within industry. It can be rare for business owners to find advisers who speak the same language as they do, and we find our clients like it."

Both Abu and Phil are aligned in their vision for the future of WilliamsAli: "We are building the business to be a long-term, reliable and trusted presence in the North East market. Our ambition is for the brand to be synonymous with quality, success, and excellent outcomes. The way we work with our clients, our colleagues and other advisers will always be positive, friendly, and engaging – we want people to enjoy their relationship with WilliamsAli while working together to achieve outstanding results.

"We are recruiting now and, as we build the team and look to a future beyond the current challenges being faced by us all, we are excited and motivated about the things that we and our clients can achieve together".